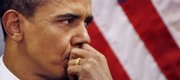 Barack Obama will become the 44th President of the United States on January 20, 2009 — the first African-American elected to the position. Many locals will make the trip to Washington, D.C., to watch the historic event. Others will watch from here in Kansas.
Presidential Memories
Purchase images from the historic 2008 election and inauguration.
Purchase commemorative copies of the Journal-World.
Washington — Thousands of people filled the streets of Washington on Monday hoping to get their hands on a coveted free inauguration ticket. Out of the masses and inside a Jayhawk-themed office, Kansas Rep. Dennis Moore described a wall of photos in the corner of the bright room.
"Have you ever heard of Fidel?" he asked with a wink, pointing out a picture of him and Cuba's former leader.
Moore, who is now the only Democrat in the state delegation, has represented Kansas for 10 years. He is a member of the Blue Dog Coalition, a group of Democrats who consider themselves to be financially responsible — a conservative economic approach. Since he first won office in 1998, Moore has worked under a Democratic president, Bill Clinton, for only two years, and the last eight under Republican President George W. Bush.
Moore believes this current change of administration will have an effect far beyond the Capitol.
"The most exciting thing about this last election is seeing young people in our country so excited, and hopefully getting politically involved again," Moore said of Barack Obama's campaign. "I think a lot of younger people have been turned off by the political system and I just see a lot of hope and enthusiasm there."
Moore is on the Financial Services Committee and supports Obama's proposed stimulus package, citing both the economy and health care as top priorities for the incoming president.
"This is not about bailing out — 'bailout' has horribly negative tones ... We're about rescuing our economy and making sure we don't go from a recession to something worse," Moore said.
According to Moore, the Blue Dog Coalition believes that the country needs to start living within a budget. "We cannot pass on this horrible, horrendous debt to our kids and grandkids," he said.
Moore said the only way to fix the crisis that America is in is by ignoring party lines and working together.
"Most of the things we deal with in Congress, 85 percent shouldn't be about Republicans and Democrats, it ought to be about taking care of our people and our country," he said. "I think most of the American people … want their members of Congress from all around the country … working together."
Although he may be worried about the current state of the nation, Moore is excited for Barack Obama to take office today.
On Monday he considered the possibilities.
"Two of my least favorite things in the whole world — huge, huge crowds and cold weather, which it's probably going to be both tomorrow, but I'm going to be excited to be there."
Asked about rumors of his running for governor or a U.S. Senate seat, Moore demurred. "Any other questions?" he asked laughingly before saying that he was happy in his position, but hadn't made any final decisions yet.
Copyright 2018 The Lawrence Journal-World. All rights reserved. This material may not be published, broadcast, rewritten or redistributed. We strive to uphold our values for every story published.