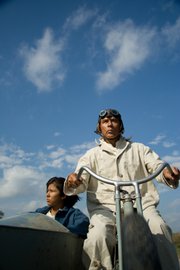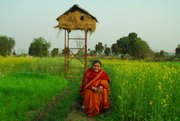 Kevin Willmott earned a trip to the Sundance Film Festival a few years back. The Lawrence filmmaker learned many valuable lessons, one of which was discovering the sheer amount of festival-goers who can fit into a single hotel room.
"There are probably 10 or 15 people from the cast and crew coming to Sundance, and some dozen (Kansas University) students going on their own. I'll probably have about 30 people in my hotel room. There are seven people in my family alone," Willmott says.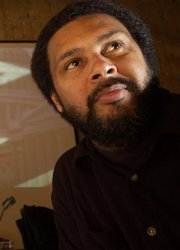 "I'll just step over the bodies and keep going. It's kind of like guerrilla filmmaking: just step over the bodies ..."
The director is presenting his latest feature, "The Only Good Indian," at the industry gathering in Park City, Utah. His drama (written and produced by Lawrence's Tom Carmody) premieres today in the festival's Spectrum category.
The festival guide boasts, "Willmott constructs a fascinating plot, laced with intriguing twists and ever-higher plateaus of suspense."
Willmott describes the story as about a young man (Winter Fox Frank) who is taken from his family and forced to go to a boarding school that is designed to rob him of his Indian self. He escapes and goes on an adventure where he "learns the importance of identity."
The veteran director says the budget and scope of "The Only Good Indian" make it "the biggest undertaking" he's been involved with cinematically.
"I call it a mini epic," he says, laughing.
The KU associate professor of theater and film attended Sundance in 2004 when his "C.S.A.: The Confederate States of America" played the festival and was subsequently bought and distributed.
"Our job is to go there and try and sell the film. A lot of times, you don't sell it there, but you make the connections to sell it later," he explains.
"But what we want to achieve more than anything this time is to really solidify what we're doing on another level. You can't take every movie to Sundance, so you try to make connections and inroads so that every time you make a film it's not like starting all over again."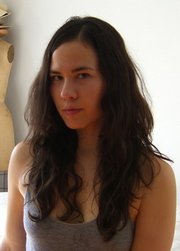 'Stay the Same Never Change'
Willmott isn't the only Sundance filmmaker to shoot a project in Kansas.
Laurel Nakadate, an Iowa native based in New York, returned to the Midwest to craft her debut feature, "Stay the Same Never Change." The film was chosen to screen in Sundance's New Frontier category. The festival calls it "a raw, audacious effort that burns with such originality and honesty that it seems destined to become a festival discovery."
"It's a story about some teenage girls in Kansas City and the anxieties they have around the desire to find love," Nakadate says.
A full-time photographer/video artist whose work has been shown internationally, Nakadate dabbled for years in avant-garde short pieces before she decided to attempt a feature.
In 2005, her work caught the attention of Kansas City-based Grand Arts, a nonprofit art space that commissioned her ambitious project. Nakadate chose to film "Stay the Same Never Change" in K.C. (split evenly between both sides of the state line), utilizing a hefty cast of unknown locals.
She recalls, "All of these people showed up to the audition, and I didn't have the heart to say 'no,' so I kept saying 'yes' to the point where I had 55 people acting. I guess that's my Midwestern niceness."
Nakadate admits it was challenging mounting a feature after only making short video pieces. It was also "a strange experience" for her to produce a work for the first time in which she was not prominently included in the frame.
"Hopefully, what's strong in my video art translates as a strength in my filmmaking," she says. "One of the things about my videos is the audience always feels like they've shown up to watch something they shouldn't be watching, but they don't want to stop."
Nakadate's work benefits greatly from the electronic soundtrack provided by the Chicago group Casiotone for the Painfully Alone, whom she has twice traveled to Lawrence to watch perform live. She says aspects of the post-production process — such as choosing the music — proved to be easier to deal with than the actual shoot.
"Nothing can prepare you for the lack of sleep and last-minute decisions," she says. "Everyone would agree that if you knew how much work it was going to take to do it, you might think twice. That said, now that I've made one, I want to make another one and another one."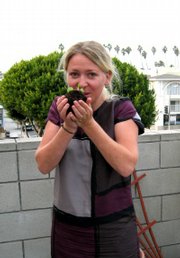 Dirt! The Movie
"Everyone was like, 'Why would you make a film about dirt?,'" says producer Eleonore Dailly.
That's one of the captivating aspects about "Dirt! The Movie," which is screening in Sundance's U.S. Documentary Competition.
Inspired by William Bryant Logan's book, "Dirt: The Ecstatic Skin of the Earth," the film really is about dirt — or soil, if you want to embrace the scientific term.
"You may walk into the theatre on asphalt, carpet and cement, but you will likely walk out with a rekindled connection to the living, dark, rich soil that lies beneath you and a mind set on cultivating a new future," Sundance writes of the film.
The globe-trekking documentary filmed four days this summer in Salina. The filmmakers highlighted the work being done at the Land Institute, a nonprofit research and education organization dedicated to ecological agriculture.
Lawrence filmmaker Chris Blunk was hired to record the sound for "Dirt!" during the Salina shoot.
"I had a great time working on it," Blunk says. "The filmmakers were friendly, and the subject is fascinating — every bit as important as (and maybe even more timely than) recent environmental documentaries."
Dailly says, "For us it was really important not to make another film about the world going to hell. ... It's a film about one of the last natural resources that we never really think about but it's essential to regulating our water and sustaining all life on earth.
"Our goal is to get people to see the film and get excited about dirt."
Copyright 2018 The Lawrence Journal-World. All rights reserved. This material may not be published, broadcast, rewritten or redistributed. We strive to uphold our values for every story published.