On the street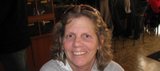 Yes, I do … (for) health purposes, secondhand smoke.
Kansas is doing poorly when it comes to tobacco laws, according to a report by the American Lung Association on Wednesday.
In the categories of tobacco tax, smoke-free air, program spending and cessation coverage, Kansas received a "D" and 3 "F's," making it one of the most poorly graded states in the nation.
"It's disappointing," said Janelle Martin, executive director of the Community Health Improvement Project (CHIP) in Lawrence. Martin said the report is based on a formula established by the Centers for Disease Control. The reports are meant to act as a guide for states as to how much money should be spent on tobacco use prevention, education and cessation programs.
"Kansas spends about $2 million annually, and according to the CDC formula, we should be spending in the neighborhood of $32 million," Martin said, explaining Kansas' low scores.
Despite the discrepancy between suggested and actual funding, Kansas has seen a change in the smoking patterns of many of its residents, Martin said.
"We have been able to see our smoking rate decline (and we've) put together the statewide tobacco quit hot line," she said.
The hot line, 1-866-CANQUIT, was established to help people discuss the pros of quitting smoking.
Martin also said that many programs were aimed at young Kansans, including a computer game that shows teenagers how they will age as a smoker versus as a nonsmoker.
Rod Bremby, secretary of the Kansas Department of Health and Environment, believes another key to raising the grade in Kansas is education about the dangers of secondhand smoke.
"Fundamentally, secondhand smoke can kill; it can produce cancer, and so that's why we are concerned about this," Bremby said. "We think there is enough information out there now (to get legislation banning smoking passed), especially after the CDC's surgeon general's report that said that there's really no safe level of exposure to secondhand smoke."
According to U.S. News and World Report, 23 states, Washington, D.C., and many major cities around the country ban smoking in most public places. Martin holds out hope that with enough information, Kansas will one day also fall into this category.
Washington, California, New York and Vermont were some of the states that received an "A" for smoke-free air, whereas West Virginia, South Carolina and Virginia were some that made straight "F's" in all four categories.
Copyright 2018 The Lawrence Journal-World. All rights reserved. This material may not be published, broadcast, rewritten or redistributed. We strive to uphold our values for every story published.