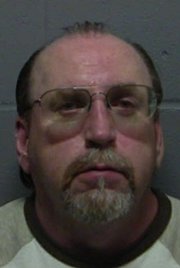 A 51-year-old Lawrence man was sentenced to 6 1/2 years in federal prison for possessing child pornography, officials said Wednesday.
Richard McNett pleaded guilty to the charge in August 2008, admitting that investigators found more than 13,000 images of child pornography in his possession, acting U.S. Attorney Marietta Parker's office said.
The investigation was sparked by McNett's wife, who told investigators she became concerned about McNett locking himself into a room with a computer and not allowing anyone in, said Jim Cross, a U.S. attorney spokesman.
Investigators found 1,202 child pornography images on disks; 7,740 images on McNett's computer hard drive; and 13,990 images on 11 compact discs, Cross said.
McNett was sentenced Tuesday afternoon by Kathryn Vratil, chief judge for the Kansas U.S. District Court in Kansas City. Prosecutors had said McNe
Copyright 2018 The Lawrence Journal-World. All rights reserved. This material may not be published, broadcast, rewritten or redistributed. We strive to uphold our values for every story published.