On the street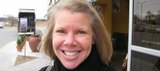 I don't live here, but I would assume the answer is yes. It sounds a bit low.
Topeka — Legislation to increase the state minimum wage of $2.65 per hour to the federal minimum wage was endorsed Wednesday by a Senate committee.
State Sen. Dick Kelsey, R-Goddard, said Kansas' $2.65 rate — the lowest of 45 states that have a state minimum wage — was an embarrassment, although he said he didn't believe anyone was being paid at that low level.
"It's meaningless," he said of the state minimum wage. "And we just keep getting beat up over it."
The Senate Commerce Committee voted for a bill that would raise the state minimum wage to $7.25 per hour on Jan. 1, 2010, which would be five months after the federal minimum wage, currently $6.55 per hour, is scheduled to increase to $7.25 per hour.
The Department of Labor estimates 20,000 Kansans are paid the state minimum. Businesses that make less than $500,000 a year and don't engage in interstate commerce are exempt from the federal minimum wage.
The committee decision represented a reversal. Last week, Chairman David Wysong, R-Mission Hills, said he wanted to have the issue studied by an interim committee after the legislative session ended. But several committee members said they wanted to vote on the bill.
Senate Bill 160, originally introduced by state Sen. Marci Francisco, D-Lawrence, will now go to the full Senate for consideration. Only one committee member voted against the increase — state Sen. Julia Lynn, R-Olathe.
Representatives of the Kansas Chamber of Commerce, National Federation of Independent Business and Kansas Restaurant and Hospitality Association opposed the measure, saying the state should abolish the minimum wage and allow the free market to determine pay.
Advocates for labor and fair pay groups have for years sought to increase the state minimum. Andy Sanchez, executive secretary and treasurer with the Kansas AFL-CIO, called the measure voted on by the committee "a step in the right direction."
The proposed bill would also track federal law when it comes to employees who receive tips. Under federal law, a tipped employee can be paid as little as $2.13 per hour as long as that rate combined with tips equals the federal minimum. If it doesn't, then the employer must make up the difference.
Copyright 2018 The Lawrence Journal-World. All rights reserved. This material may not be published, broadcast, rewritten or redistributed. We strive to uphold our values for every story published.