On the street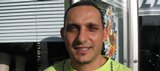 Yes they should because it is better for them to have their own place rather than walking around in the street.
As a steady rain fell and a steady stream of homeless service advocates lamented the community's lack of shelter space, city commissioners on Tuesday said they wanted to learn more about creating a campsite for homeless residents.
At their weekly meeting, commissioners unanimously asked a group of social service workers to put together a report on how a campsite could be developed somewhere in the city.
"People who have never needed assistance before in their lives are coming into our offices with eviction notices in hand," said Hilary Bowker, who works at a Lawrence social service agency. "There's no doubt that the number of homeless are going to grow. A campsite is not ideal. I would never say that, but I would say I can't think of a better temporary solution."
Commissioners stopped short of endorsing the idea, but they said they wanted a thorough report on what the hurdles would be to creating a campsite that would provide some basic amenities such as portable toilets and picnic tables in an area accessible by law enforcement.
"I can't support an unregulated campsite due to the safety of all who are involved, but maybe there is a creative solution that other communities have done," City Commissioner Sue Hack said.
The issue gained attention after city crews in late October took down a homeless camp along the Kansas River. Crews cleaned up the area — just east of the Riverfront Mall — after two people were found dead at the site.
Currently, the city has ordinances and policies that make it illegal to camp in city parks, downtown and on other city-owned property.
Some homeless service advocates said they would like the commission to rethink those policies.
"It is really punishing them for being poor," Scott Mulryan, a homeless outreach worker with Bert Nash. "You really are turning them into criminals because they have no place else to go."
David Tucker, another homeless outreach worker for Bert Nash, said the situation is complicated by the fact that the city's two homeless shelters don't have enough beds for the approximately 300 people who have been counted as homeless in the city.
Commissioners agreed Tucker should lead a group of social service workers in studying the issue. Tucker hopes to bring a report back to the city-appointed Community Commission on Homelessness in about a month that would then make a recommendation to city commissioners.
Mayor Mike Dever said he wanted the group to at least consider whether churches could provide campsites for individuals. City Commissioner Rob Chestnut also said he wanted to make sure that any report considered what the city's legal liability could be if it allowed camping on public property.
"We need to remember that we live in one of the most litigious societies on earth," Chestnut said.
Copyright 2018 The Lawrence Journal-World. All rights reserved. This material may not be published, broadcast, rewritten or redistributed. We strive to uphold our values for every story published.