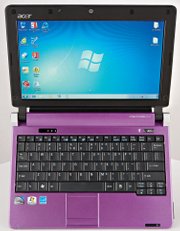 Despite a generally gloomy sales outlook this holiday season, electronics items are expected to hold their own, according to a recent Consumer Reports holiday shopping poll.
Fifty-one percent of poll respondents plan on giving recipients items such as video games or accessories, digital cameras, headphones or other gadgets. Electronics gear also ranks among the most desirable gifts for both men and women, with 15 percent of people putting gadgets at the top of their wish list.
Flat-panel TVs
LCD and plasma TV prices continue to head downward, making for enticing deals. Plus, some new models are trimmer, as thin as an inch in depth, and most LCD and plasma sets that are 40 inches or larger have 1080p resolution, which can show off all the detail in high-def images. Among the sets that stand out:
• The 37-inch Panasonic Viera TC-L37S1 ($750) offers excellent picture quality and a wider viewing angle than many LCD TVs.
• The very good Insignia Advanced Series NS-L42X-10A ($750) is a low-priced set with 120Hz technology.
• The 55-inch Toshiba Regza 55ZV650U ($1,900) has excellent picture quality, good sound, and a wider viewing angle than many other models.
Although LCD models account for 90 percent of TV sales, the best plasma TVs display deep blacks and, unlike LCDs, they have a virtually unlimited viewing angle. Plasma TVs can also display fast motion without blurring, and many are now as energy-efficient as LCDs.
• The Panasonic Viera TC-P42S1 ($800), a low-priced 1080p set, offers excellent picture quality and good sound.
• The Samsung PN58B650 ($2,140) has excellent picture quality, an unlimited viewing angle, good sound, a great menu and has Internet access capability.
Netbooks: High tech on the cheap
Inexpensive and portable, netbooks are downsized laptops with a 10- to 12-inch screen that weigh 2 to 3.5 pounds and cost $300 to $550. CR recommends the Acer Aspire One AOD250-1341 ($348). It comes in a funky purple color option and weighs only 2.7 pounds. The Toshiba Mini NB205-N325BL ($400) features a touchpad that is larger than that on most netbooks.
Laptops offer more features for a bit more cash. CR recommends the Sony VGN-SR520G/B ($900), a 13-inch laptop that weighs just four pounds, and the Apple MacBook MC207LL/A ($1,000), which sports a new LED display. For 15-inch models, consider the Dell Inspiron I1545-4203JBK ($500) for its very good performance and battery life of 3-3/4 hours.
Point-and-shoot cameras
Digital camera makers are improving the capabilities of many point-and-shoots and many of the 27 models CR recommends include at least 12 megapixels. Its list of recommended models includes the subcompact Kodak EasyShare C160, which costs just $90.
The Canon PowerShot SD980 IS ELPH ($330) subcompact has a nifty "active display" feature that scrolls through images when the user shakes the camera. Plus it has a 5x zoom, a touch-screen LCD and scroll wheel.
Blu-ray players
Blu-ray players are a great gift option, since they can also handle regular DVDs and CDs in addition to high-definition disks. Many models offer BD-Live, which enables them to access online content such as video games and outtakes when playing BD-Live-enabled discs and some players can also stream movies from online providers. The LG BD3090 ($300) costs more than many other models, but features excellent performance and BD-Live. It also has built-in Wi-Fi.
Copyright 2018 The Lawrence Journal-World. All rights reserved. This material may not be published, broadcast, rewritten or redistributed. We strive to uphold our values for every story published.