Come Monday evening, thousands of new and returning Kansas University students will fill Memorial Stadium for Traditions Night.
There they'll probably see Mark Mangino, Bill Self and various other Jayhawk luminaries walk them through the songs, slogans and rituals that weave through the tapestry of campus life. The history and meaning of being a college student on Mount Oread will be given raucous life.
Past Event
When: Monday, August 17, 2009, 9 p.m. to 11 p.m.
Where: Lied Center, 1600 Stewart Drive, KU campus, Lawrence
Cost: Free
-->
-->
As the sun sets and the final "Rock Chalks" have been chanted, as those thousands of students file out of the football field, they'll then be introduced to another equally storied tradition: live music beneath the Campanile.
It's a legacy that doesn't garner as much attention as KU's athletics, but Night on the Hill — and its previous incarnation as Day on the Hill — has been putting on free shows for students and the Lawrence community for nearly 30 years.
"Day on the Hill was always a spring event and began way back in the '70s. It was always an event where, whatever budget monies were left at the end of the year, they would put toward an outdoor concert," says Susan Hoffman, assistant director of programs at the KU Memorial Unions and adviser to Student Union Activities (SUA), the organization responsible for these concerts since the beginning.
"The ultimate goal is to have an event that showcases what a student organization can do. It's all planned by students. It's a way to get involved on campus and make a difference."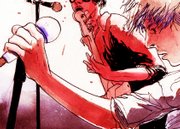 This year's event is headlined by Passion Pit, an emerging electronic act from Massachusetts that SUA hopes will keep the kids who are amped up on crimson and blue pep in a boisterous mood.
"It's going to be a very high-energy concert. We're looking for a really good time," says Megan Do, KU sophomore and live music coordinator for SUA. "We're hoping for 3,000 to 4,000 — just a really fun night."
The concert is free and open to the public.
Makeovers and reinventions have been a part of the show for most of its life, although no evolution has been as drastic as the shift from day to night.
The primary reason behind the shift from May to August, when it comes to the hill itself, was simply cosmetic. So many people trampling the grounds, especially after a rainy spring night, would destroy the grass and spoil a scenic walk down the hill for graduating students. The university put its foot down and essentially said, "Get off my lawn (at least in May)." But there are changes other than the "when."
"The number one difference is the scale of it," says Tom Johnson, general manager for KJHK and a live music adviser for SUA. "Day on the Hill would be a 12-hour slog through multiple national and local acts. And while Night on the Hill is open to the public, it's really a welcome back for the students. In the past, Day on the Hill was a complete community/campus free-for-all."
That "free-for-all" reached its apex in 1992. Early that year, SUA had booked a little-known garage band out of Seattle whom most people outside of college radio DJs had never heard of. They were a promising young group with the odd name of Pearl Jam. By the time Day on the Hill rolled around, Pearl Jam's debut had caught fire and was well on its way to becoming one of the best selling albums of all time. Pure anarchy broke loose.
"It was the craziest thing I'd ever seen in Lawrence," recalls Johnson, still a bit shell-shocked after all these years. "I was 14 years old and was witnessing total, unmanaged chaos. By no estimation, three months prior to that performance, did anyone expect Pearl Jam was going to be that huge. It was unbelievable. I got to witness all of the associated hedonism that comes with a large outdoor concert. There was an ungodly and uncountable number of people there. When you've got that many people up there, it's impossible to police everything that's going on."
"I went with KUPD up to the top of the football stadium and they showed me how they estimated the crowd," says Hoffman. "The crowd size has grown over the years, like an old fish story, but there were probably about 16,000. It was a one-time event that we'll never recreate, and we've been living in the Pearl Jam shadow for almost 20 years."
However, most incoming students won't even be aware of that impossible yard stick.
"I feel bad, but I didn't know much about Day on the Hill when I started working for SUA last year," confesses Do. "Someone educated me last month on some of the bands we've had. I'm really just astonished by the talent we had. I mean, Pearl Jam? Hello? I can see why there's a lot of pressure to have Night on the Hill be successful."
Hoffman is a big fan of the new approach, citing last year's picture-perfect evening.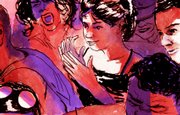 "It was a starry night. It was a beautiful setting. Everyone was really excited to be back on campus," she says. "Some people were really into the music and down front, but others used the event to mingle and get to know each other. It was very relaxed and laid back. It was a great way to introduce them to KU."
Johnson says Night on the Hill sets the tone for incoming students.
"It's a pretty good indicator," he says, "for new students of what to expect not only from KU, but from Lawrence."
Copyright 2018 The Lawrence Journal-World. All rights reserved. This material may not be published, broadcast, rewritten or redistributed. We strive to uphold our values for every story published.