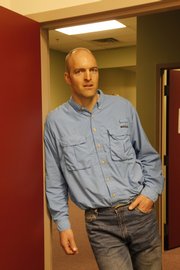 Jon Stewart, Director, LEO Center
Stewart said health care reform must involve more than providing coverage for the uninsured through public or private insurance.
"One trip to the emergency room can be financially ruinous, even to a person with insurance," said Stewart who oversees the Leo Center's Heartland Medical Clinic, which provides primary health care services and medication based on a person's ability to pay.
"The broader question really becomes how do we as a country want to choose to allocate the health care resources that we have. Is medical care just another commodity that goes only to those who can afford it?"
Stewart said that he would like to see more funding go toward prevention and wellness.
"As it stands, most people don't think much about their health until something goes wrong. That's not health care. That's sick care," he said. "So in many ways, a significant part of the current national debate boils down to a personal choice around the question, 'What am I doing to get and remain healthy?'"
People's health, he said, is not determined by what happens in Washington, D.C., but by the little choices people make each day. At the same time, even if a person makes all the right choices, Stewart said it's likely they will still need some medical care. And the best solution should ensure that treatment is affordable.
Copyright 2018 The Lawrence Journal-World. All rights reserved. This material may not be published, broadcast, rewritten or redistributed. We strive to uphold our values for every story published.