On the street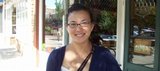 For the most part, I think Lawrence is really bike friendly. It's worse when the students are in town. I don't think a lot of them understand what it's like to be in a biking community.
How to help
Lawrence and Douglas County officials are looking for help counting cyclists and walkers Sept. 8-12.
Dozens of people will be needed, and all will receive the necessary training and materials.
For more information about the upcoming count in the Lawrence area, contact Bart Rudolph at 832-3165 or brudolph@ci.lawrence.ks.us.
Lawrence and Douglas County planners, KU students and other volunteers are being drafted to chart two-wheeled travel in the River City.
The first-ever bike count is coming.
During the second week of September, trained volunteers will fan out across the community with a simple goal: Compile an accurate accounting of the number of cyclists using streets, sidewalks and recreational paths at particular times.
Such data then will be used to apply for grants and otherwise rally support for helping boost the ranks of the cycling set.
"We'll definitely be able to leverage more money for federal projects if we have that data," said Bart Rudolph, transportation planner for the Lawrence-Douglas County Planning Office.
To learn just how to gather and understand such numbers, the office is joining with the Mid-America Regional Council and the St. Joseph Area Transportation Study Organization to sponsor a special training session Friday in Kansas City, Mo.
Leading the way will be Ann Freiwald, project manager for Alta Planning and Design, a Portland, Ore.-based firm that compiles master plans and creates specific designs for bicycle-oriented projects.
Freiwald herself has more than 20 years of experience in the field, focusing on bicycle and pedestrian planning and design. For the past 15 years she has conducted public meetings and made presentations on bicycle and pedestrian issues.
Alta Planning & Design also is a co-sponsor with the Institute of Transportation Engineers in the National Bicycle and Pedestrian Documentation Project.
Since its launch in 2004, the project has compiled data from more than 300 counts in 93 different communities nationwide.
The goal of Freiwald's upcoming training session will be to help Lawrence and other communities in the area accurately and consistently measure bicycling and walking rates throughout the region. The training comes as experts expect the next federal transportation program to place a larger emphasis on consistently measuring and evaluating travel patterns and use.
Armed with reliable information, city officials not only would be better equipped to ask the federal and state governments for money, Rudolph said. They also would be more knowledgeable about just where to seek such grants, and then how to spend them.
"We'll be able to better pinpoint where to better invest that money when we do make improvements," Rudolph said.
Chuck Soules, the city's director of public works, acknowledged that it was difficult, for example, to know just how many bicyclists actually use Ninth Street, between Iowa and Tennessee streets.
Even so, he said, the city's established bicycle plan already had identified the stretch for future bicycle lanes — the basis for the city adding such lanes to a three-block section of Ninth west of Tennessee, in conjunction with a recent repaving project.
While conventional, automated traffic counts already confirm that some 18,000 vehicles drive that stretch of Ninth each day, the city's ability to gather such detailed information about cyclists and walkers will be expected to help confirm plans and bolster cases for even more projects later.
"We've got to have a plan," Soules said. "Whether it's a bike lane, bike route or rec path, we know what the plan is for the entire community — and, hopefully, we can get those things done."
Copyright 2018 The Lawrence Journal-World. All rights reserved. This material may not be published, broadcast, rewritten or redistributed. We strive to uphold our values for every story published.