On the street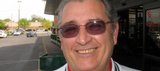 I think red is fine, it's standard and I'm used to it.
A pair of new twin sisters has joined the local fire department.
The shiny red beauties are a notch above the rest, not just because they flash brighter lights and boast mirrors that resemble bug antennas, but also because they're equipped with new technology intended to make fighting fighters more efficient.
Known as Quint 2 and Quint 4, the fire trucks were delivered to Lawrence-Douglas Fire Medical firefighters earlier this month. Firefighters learned all about them during hands-on training sessions Tuesday.
"New toys are always good," said Will Hallagin, an engineer on the fire force. "This is particularly important, because it increases our safety; it allows us to knock a fire down quicker."
All the department's engineers are being trained on the new trucks. They must master hydraulic calculations and an assortment of other features on the trucks, Fire Chief Mark Bradford said.
While the $820,000 trucks share many similarities to those they're replacing, they include a $40,000 compressed air foam technology, providing for a quicker and less-damaging firefight.
Water, air and special foam are combined, creating a mixture that sticks to surfaces and absorbs temperature more quickly than plain water, Bradford said. It also uses less water, which should cause less structure damage during a minor fire.
The trucks also have new safety features to keep firefighters and the public safe, including airbags, antilock breaking systems, rollover protection and a better steering system. Plus, large mirrors stick out from the front of the truck, giving firefighters a 360-degree view of their truck.
Purchased in 2008, the trucks also include a water tank, a water pump, hoses and a ladder. Bradford said the trucks should last for 12 to 15 years.
"It's an investment in the community," said Bradford. "This is what protects us."
The purchase is the first step in replacing the entire fire truck fleet, which fire leaders have consistently said is deteriorating. The trucks, which have no trade-in value, are also said to be expensive to maintain.
More shiny red trucks should be rolling into town over the next 10 years, as fire officials look forward to spending $5 million on replacing even more trucks. With a 73 percent vote, Lawrence taxpayers in November approved a new city sales tax, of which $500,000 will go toward purchasing new fire trucks each year. The sales tax increase took place April 1.
Other than making their jobs easier, firefighters said getting new trucks will relieve concerns of showing up to a fire and having equipment break down.
In July, firefighters were battling a house fire at 1005 Ind., when a faulty sensor caused a 10-year-old ladder truck to break down. That truck could be replaced by new tax dollars this year or next, Bradford said. He said it takes at least a year from the time a purchase is approved, before each truck is designed, built and delivered.
"We think it's great, it keeps our equipment new and fresh," Hallagin said of the plan to replace fire trucks. "It keeps us on the front line."
Copyright 2018 The Lawrence Journal-World. All rights reserved. This material may not be published, broadcast, rewritten or redistributed. We strive to uphold our values for every story published.