Sweet Relief benefit with Victoria Williams
Featuring: Waterdeep and Midday Ramblers
When: 7 p.m. today
Where: Liberty Hall, 644 Mass.
Tickets: $20-$25 (all-ages event)
More info: 749-1972
-->
-->
Victoria Williams was on tour with Neil Young in 1992 when she began having trouble walking.
"My spirit felt like I could walk, but my body would just sit there and not go. So I knew something was wrong," she recalls.
But Williams was a burgeoning talent on the underground singer-songwriter scene, and opening for the iconic Young was too big of a career break to abandon. So she soldiered on.
On the 26th date of the tour, her condition worsened to the point where she could no longer make her fingers play chords on the guitar.
"So I just sang a cappella. I was thinking, 'If I'm opening for Neil Young, I'm just going to keep playing,'" she says.
"Then Neil's tour manager told me, 'You've got to find out what's wrong with you, and you should go check into a hospital.' Thus began a series of hospitals and lots of tests."
At 33 years old, Williams was diagnosed with multiple sclerosis.
Like many musicians, Williams was uninsured. As the medical bills mounted for her treatment of the degenerative neurological disorder, help came her way.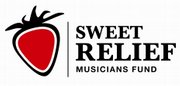 Some of the decade's biggest musical acts contributed their talents to the 1993 album "Sweet Relief: A Benefit for Victoria Williams." The acclaimed disc featured artists such as Pearl Jam, Lou Reed and Soul Asylum covering Williams' songs. This also led to the creation of The Sweet Relief Musicians Fund, which sought to help other struggling musicians raise money for health care needs.
Now for the first time in five years, Williams is at the center of a Sweet Relief benefit concert. This time it takes place at Lawrence's Liberty Hall, 644 Mass.
Former Kansas University student Billy Brimblecom is one of the organizers of the event. Best known as the drummer for area rock acts Blackpool Lights and Creature Comforts, Brimblecom is also one of the local musicians who will perform as Williams' backing band. He will be joined by his wife, Allison, Don and Lori Chaffer, Greg LaFollette, Mark Matthews, David Firman and David Greenwood.
"It's actually sounding pretty good now," Brimblecom says of the pre-Williams band rehearsals. "It wasn't at first, because there was so much material and it was so subtle. Hopefully, we will be awesome."
Reaching out
Williams flew into Kansas City on Tuesday so she could have a couple of days to work with the group.
"The whole thing is very new to me," Williams says. "I've never gone and played someplace with people who I don't know backing me up. I've never had this experience."
In fact, Brimblecom has gained far more experience with musical benefits than Williams during the last four years.
The drummer was diagnosed with cancer in 2005, leading to the need to have his left leg surgically removed.
A musical benefit was organized at a Kansas City club called The Brick to raise money to help with the surgery. Another benefit merging music and improvisational comedy at KC's Record Bar followed in 2006 to help cover the expense of a $30,000 prosthetic leg.
"Both were hugely successful," Brimblecom says. "Ever since the first one happened, I thought that I wanted to put on a benefit show and reach out to the same people who helped me and give the money away. I had never found the right charity to do it for. But this was clearly the way to go."
The 32-year-old musician says his health is good, and he gets a thorough checkup every four to six months.
"With cancer they never really declare you cured because of the nature of the disease, but I'm getting close to four years. At five is when they leave you alone. This is when they say it's as cured as you'll be," he explains.
Heading to Lawrence
This week marks the first time Brimblecom and Williams have met. Her connection to this part of the country was through Dr. Mark Matthews, who will also take part in her backup band.
Matthews, an anesthesiologist at St. Luke's Hospital in Kansas City, Mo., was a longtime fan of Williams. Recently, his family was visiting Palm Springs, Calif., and realizing that Williams resided in nearby Joshua Tree, he sent her a message on MySpace. She wrote back and invited him to a show she was performing at a local club, and the two became fast friends.
Matthews is now the vice president of her charity organization.
In addition to helping her pick tonight's set list, Matthews also recruited the band, many of whom are connected through the music program at his church.
Though Brimblecom, Don Chaffer and Lori Chaffer all have roots in Lawrence, the musicians decided to book the show here instead of Kansas City for other reasons.
"We wanted it to be a place like Liberty Hall where people could sit and it was nice. It wasn't a bar; it was a listening theater," Brimblecom says. "We were also thinking Lawrence is a more folky scene and probably a better setting."
But Brimblecom is quick to point out that Williams' music should not be so easily pigeonholed as only appealing to the rural twang crowd.
He says, "We're playing songs of hers that are straight-up jazz numbers. And we're playing songs that are straight-ahead rootsy rock songs. And we're playing some R&B; songs. ... I love that her music crosses so many genres — in a good way. It's not, 'Man, 311 mixes it up so much.'"
As for Williams' one-of-a-kind singing style, Brimblecom says, "Her voice is kind of like a female Neil Young."
The Louisiana native admits she's heard plenty of phrases over the years that try and describe her unique pipes.
"One time someone said it was a cross between Dolly Parton and Minnie Mouse," she says.
Health check
The 50-year-old Williams says she still endures day-to-day health struggles which mainly concern her hands and feet ("I've just gotten used to them," she says). Prior to a performance, she spends time with exercises to strengthen her voice, which can also degenerate due to M.S.
"I wish there wasn't the need to have Sweet Relief," Williams says.
"I wish this country didn't put all its resources into the military and we had health care for everybody. I wish that this country wasn't about others making money off people being sick. It seems like everything is turned around right now in this country, and that makes me sad."
Copyright 2018 The Lawrence Journal-World. All rights reserved. This material may not be published, broadcast, rewritten or redistributed. We strive to uphold our values for every story published.