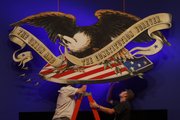 On the street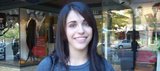 No. He's going to have to deal with plenty of economic issues if he becomes president, and he's not going to be able to put everything on hold to deal with them.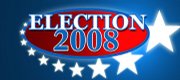 In-depth coverage of the candidates and the issues, all leading up to the Aug. 5 primary and the Nov. 4 general election.
Washington — Prospects were questionable at best that John McCain and Barack Obama would meet Friday for their first presidential debate as progress appeared to dissolve between Congress and the Bush administration on a $700 billion financial industry bailout.
McCain didn't plan to participate in the debate unless there was a consensus. Obama still wants the face-off to go on and was scheduled to travel to the debate site in Oxford, Miss., on Friday.
"I believe that it's very possible that we can get an agreement in time for me to fly to Mississippi," McCain said late Thursday. "I understand how important this debate is and I'm very hopeful. But I also have to put the country first."
In turn, Obama said: "Obviously the biggest priority is making sure that we get this deal done. But I also think it's important to describe to the American people where the next president wants to take the country and how he's going to deal with this crisis."
Both candidates made the rounds on network evening news programs after meeting on the crisis with President Bush and bipartisan congressional leaders at the White House. McCain did not participate in late-night negotiations on Capitol Hill but worked the phones from his Virginia home.
A senior McCain official said McCain hasn't signed on to any one proposal, though he agreed there needs to be greater protection for taxpayers.
The debate over the debate is the latest campaign twist as McCain and Obama try to navigate the uncharted politics of the financial meltdown and show leadership at a time of national angst.
In Mississippi, debate organizers continued to prepare, and Gov. Haley Barbour, a Republican, told a news conference he expected the debate to go on. "This is going to be a great debate tomorrow night," Barbour said.
Television networks, too, said they were moving forward.
Presidential politics ran smack into the delicate discussions over how to stop further weakening the sagging economy.
As McCain returned to Washington at midday, Democratic and Republican negotiators emerged from a closed-door meeting to report an agreement in principle. An Obama campaign official said the Illinois senator called into the meeting. McCain spokesman Brian Rogers said McCain didn't participate, but held talks with Republican leaders afterward.
A few hours later, the rivals attended the private White House meeting. They sat three seats away from the president, McCain to his right, Obama to his left. As the meeting broke up, it became apparent that any tentative agreement had started to dissolve.
Afterward, Obama said he tried to understand the objections to the approach being taken by congressional leaders and the Bush administration.
"The question I asked was, 'Well, do we need to start from scratch or are there ways to incorporate some of those concerns?'" Obama said. "At this point the president, the secretary of the Treasury and those who are expressing some of these concerns have to provide some clarity."
McCain urged cooperation by all parties to craft a compromise proposal.
Copyright 2018 The Associated Press. All rights reserved. This material may not be published, broadcast, rewritten or redistributed. We strive to uphold our values for every story published.