On the street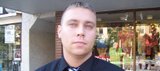 Stand up for themselves within reason. Otherwise they won't learn how to live in this world. It's too tough a place for them to always go cry on someone else's shoulder.
Dear Dr. Wes & Kelly: If I'm being teased at school, do I tell them they are wrong or leave it alone?
Kelly: Why do we value the opinions of others so much? Why can't everyone be content with themselves? Instead, we choose to get personally involved. When people dare to diverge from the normal views of society, we question it, verbally express it and in some cases attempt to change it.
In a world that is based on the theory of survival of the fittest, it's only natural for humans to try to show their dominance over one another. This is achieved either through self-sufficiency or creating conflict and establishing superiority through bullying. To prove that we are stronger, we must make the weak look weaker. We distract from our own personal flaws by pointing them out in others. Then there are those who are wanting and/or need to be accepted by their peers. They depend on their approval and will adapt to fit the mold.
There are two ways in which this tendency plays out in bullying. One is verbal, the other physical and both can be equally emotionally damaging. Some kids become depressed and have a dramatic decline in their self-esteem, while others become aloof and are afraid. In the most extreme cases, some kids see suicide as the only way out.
If you are being teased, do not hesitate to defend yourself. Now, I am not talking about giving the bully a taste of his/her own medicine. Be above that. Simply defend your self worth. Your acceptance of yourself should not depend on that of others. Realize you are a unique, capable individual. If this continues, immediately tell an authority figure. Bullies must realize there are limitations to their behavior and that it is not okay.
Some believe that by ignoring the problem, it will go away. That's not true. In some cases, it just makes it worse. The bully preys on vulnerability. Do not be afraid of confrontation. Let him/her know you have no tolerance for their actions. It's better to stop the conflict early then let it continue on.
Wes: Kelly did a nice job of answering your question at the individual level, so I'll discuss the larger concerns you raise. This is one of my least favorite topics because in all the clinical cases I've seen, teasing and bullying produce some of the saddest, most downtrodden kids. They trudge to school each day, fearful of what new humiliation awaits or try to avoid going altogether. In many cases this builds to the point of serious psychosomatic symptoms that further degrade their lives, or even self-harm. I've had numerous clients in their 20, 30s or 40s who are still experiencing the effects of being mistreated in junior high. You might think they should be over it by now - but most are honestly trying to move on. The problem is that we get a great deal of our social programming in adolescence. It's the time when we learn who we are and how to participate in society, and that in turn defines us as adults.
Your important question is particularly difficult to answer because most psychologists are trained to change individuals - not groups. Regardless of what you may or may not be doing, the problem is not in you. It's in your school, your culture and in the families of kids who are teasing you. Certain kids are more likely than others to be teased - so you might want to see if you can figure out any ways to make yourself a smaller target. But in the end the answer is always what we call "systemic change," requiring a modification in the culture of schools, families and communities.
Unfortunately that complicates things a great deal, and we adults really don't like complicated solutions very much. We want politicians to sum up everything they believe in one catch phrase and we want our kids to change if we repeat "Just Say No to Drugs" or "Stand Up to Bullies."
Bullying requires the combined effort of parents, schools and kids to change environments, especially in a world where the Internet, digital video and cell phones provide rich new opportunities for hurting and degrading one another, while hiding behind a funny screen name.
I think schools are trying to get better at this, though many solutions are still imperfect. However, like everything else the issue of bullying ultimately falls to the family to address. Unfortunately, when you look at bullies across all social and economic lines, you tend to find disengaged parents. I am astonished to see how many families now believe they cannot control their kids, spend thousands of dollars to bail them out of their mistakes, allow them to steal from them repeatedly, and continue to fund their bad choices. Then they wonder why those same kids turn out with antisocial personality styles and a general lack of empathy. Ultimately that's the root of bullying: believing that the powerful people in your life will not hold you accountable. You are thus free to hurt whomever you wish, while ignoring their pain and the shame and guilt that it should cause to you.
Next Week: Political teenagers. With the election year if full swing, teens should be interested.
Copyright 2018 The Lawrence Journal-World. All rights reserved. This material may not be published, broadcast, rewritten or redistributed. We strive to uphold our values for every story published.