On the street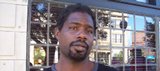 None at all. Peace is my No. 1 issue.
Lehman Brothers spirals into bankruptcy. Merrill Lynch survives, but only under new ownership by a nationwide bank. AIG, the world's largest insurer, teeters on the brink.
It's all enough to give investors, account holders and any other regular ol' Americans plenty of reason to wince.
And to step back, consider the facts and take an unemotional look at financial reality.
"These are unusual things going on," said Mark Hirschey, Anderson W. Chandler distinguished professor of business at Kansas University, where he teaches classes in investments and security analysis. "I mean, you could have made a lot of money if you could've known that Lehman Brothers would go to 18 cents (a share), or that American International Group - the biggest insurance company in the world - would run into trouble. Or that Merrill Lynch would get bought out by Bank of America.
"These are very big changes, (but) the changes we see this week are characteristic of a market bottom. These are not characteristics of the start of trouble. These are characteristics that you see at the time trouble is solved."
To help ease our minds a bit, here are some answers to some basic questions surfacing in recent days regarding the economy, financial markets and our accounts, both in banks and through investments:
Q: Is money in mutual funds insured - by the government or someone in the private sector?
A: "It's not insured," said Kathleen Diehl, director of compliance for the Office of the Kansas Securities Commissioner, which regulates agents and brokers in the state. "Mutual funds are securities, and there is no vehicle like the FDIC. If you have money in a bank, up to $100,000 is insured by the FDIC. That does not cover securities.
"If you invest in the stock market, it's not as though you're going to lose those mutual funds. They're always going to belong to you, but their value will fluctuate. :
"You can't insure against market loss. There are many people going into the market that don't understand that."
Even if a company that sets up a mutual fund goes bankrupt, the owners of those funds - including individual investors - would not lose all the funds invested, said Mike McNamee, of the Investment Company Institute, a trade group in Washington, D.C.
That's because the funds themselves actually own the stock of many other companies. The only way the mutual fund's money would evaporate would be if all the companies included in the fund suddenly lost all their value.
Brokerage accounts, meanwhile, do carry some insurance: $500,000, said Herb Perone, of the Financial Industry Regulatory Authority.
"You're insured against the broker taking the money and going to Ecuador," McNamee said. "You're not insured against the broker putting it in IBM (and losing money)."
What about consumer banks? Are they safe?
That's not the important question to ask, said Bob DeYoung, Capitol Federal professor of finance at KU.
Ask yourself questions to be sure you fall within the Federal Deposit Insurance Corp.'s insurance limits:
¢ Do I have deposits in a single bank of less than $100,000?
¢ Do I and my spouse have less than $100,000, each, in accounts at a single bank?
¢ Do I have less than $250,000 in retirement accounts - such as an IRA or other such accounts - at a single bank?
"As long as your deposits don't exceed those numbers, you don't need to worry at all," DeYoung said, noting that all such accounts are insured up to those particular amounts by the FDIC. "It's too complicated to figure out if your bank is safe or not."
But he answers the question anyway: Yes, consumer banks generally are safe.
"We have 7,000 banks in this country, and we've had a dozen or a dozen and a half fail in the last six months," said DeYoung, a former Federal Reserve economist and director of research for the FDIC. "And in those cases, not a single depositor has lost money if their deposits are below those levels. :
"Walk into your bank, and they'll be more than happy to explain those rules to you. They want your money."
What are the pros and cons of moving money out of the market?
Hirschey sees nothing but cons in bailing out of stocks at this point.
"Right now?" Hirschey said, incredulously. "This is a horrible time right now to move money out of the market. Risk is not incurred when markets go down. Risk is incurred before markets go down.
"The stock market today is down about 18 percent, year to date, and about 26 percent from the top. Then was the time to sell, not now. Now is not the time to sell. Now is a very good time to be fully invested in high-quality companies with attractive long-term potential."
When to get out depends on how a person measures risk, he said.
"If you're looking at day-to-day volatility, the chances are only about 55 percent that the market will be up tomorrow," he said. "Nobody can predict that the market will be up or down tomorrow. It's volatile.
"However, if you extend the time frame, the questions is: What's the chance that the market will go up over the next five years, or the next 10 years, and whether I'd be better off with my money in (Treasury) bills instead of stocks.
"For your long-term retirement planning, stocks are the place to be. And this is an especially good time to buy stocks, because stock prices are down and bond prices are up. Interest rates are very low. That means that long-term bonds are very risky now. Right now the 30-year bond pays 4.08 percent. Over the last 30 years, stocks have returned about 12 percent, so there's a huge difference.
"The difference between stocks and long bonds is the difference between a comfortable retirement and just squeaking by."
Should I be worried about my insurance companies?
Sandy Praeger, a Lawrence resident who serves as Kansas insurance commissioner, spent part of her day Tuesday seeking to comfort policyholders nationwide about the financial problems facing AIG.
The key, she said, is that none of the insurance companies owned in the U.S. by AIG were in trouble. All such companies are regulated by state insurance commissioners, superintendents and others charged with protecting the public's interests.
"They are all financially strong and solvent today," said Praeger, who serves as president of the National Association of Insurance Commissioners.
Copyright 2018 The Lawrence Journal-World. All rights reserved. This material may not be published, broadcast, rewritten or redistributed. We strive to uphold our values for every story published.