On the street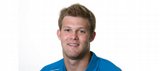 No, not at all. It was a close loss, and one loss isn't going to kill a season. We'll bounce back in time for conference play.
The declaration from Kansas University wide-receivers coach David Beaty was made succinctly and matter-of-factly.
Standing in a crowded conference room in the school's new Anderson Family Football Complex last month, Beaty was rattling off answers to questions about the team's receiving corps - strengths, weakness, expectations, etc. - when he responded to a question about junior receiver Kerry Meier this way:
"He's very similar to the kid I had at Rice, Jarett Dillard, who was an All-American," Beaty said of the 6-foot-3, 220-pound Meier. "He possesses some of the ball skills (Dillard) had, and he has a great knowledge of what we're doing offensively."
The comparison was, of course, a bit of a stretch - a Biletnikoff finalist and the NCAA's active leader in receptions and receiving yards (Dillard) versus a neophyte receiver who, up to that point, had amassed a total of 279 receiving yards in his career.
Except that, based on recent developments, maybe the connection wasn't all that crazy.
Today, Meier has quietly emerged as one of the country's most efficient pass-catchers. His 29 receptions through the first three weeks of the season ties for first in the Bowl Subdivision (formerly Division-I) with Rice's James Casey. And although he has yet to catch a touchdown pass this season, Meier has turned into as close to a sure thing as you're going to find on third-and-long.
Following Friday's 11-catch, 120-yard performance in a losing effort against South Florida, the Pittsburg native increased his season totals to 253 receiving yards (second on the team) for an efficient 8.7 yards per reception and has played a large role in the 19th-ranked Jayhawks' staunch pass offense, which currently ranks sixth in the nation.
Which is not a bad resume for a player who has played the position for just more than a year.
An accomplished quarterback and punter in high school, the closest Meier came to catching a pass was on defense, as a member of the team's secondary ("I think we might have tried a quarterback throw-back once," said Merle Clark, who coached Meier at Pittsburg High. "But no, he never did line up at receiver for us").
After losing the starting quarterback job to fellow junior Todd Reesing before last season, however, he realized his best chance to get onto the field came at receiver. And since then, despite limited work with the receiving corps, he has reinvented himself into one of the team's most potent offensive weapons.
"The thing that's even more amazing about what he's done to this point is that he still spends over 50-percent of his time as a backup quarterback on the practice field," Kansas coach Mark Mangino said. "And he doesn't attend wide receiver meetings. The only time he's with the wide receivers is when the quarterbacks and the receivers meet together. And that's once a week, sometimes twice."
One way to get on Mangino's good side is to excel at blocking, which Meier seems to have done up to this point. Sunday night, while griping about his receivers' lack of physicality in Friday's loss to South Florida, the coach singled out Meier as the only exception.
"Even though he's a quarterback," Mangino said, "he'll mix it up with you."
It certainly hasn't hurt that Meier has Reesing, the nation's leader in completions per game, throwing to him. Or that his understanding of the quarterback position allows him to make educated decisions on how best to beat opposing defensive backs.
But it's hard to deny that his quick ascension this season has been surprising - even to those that know him best.
Asked whether he could have imagined that Meier would be the nation's leader in receptions three weeks into the 2008 season, though, Mangino replied, "I can't tell you that I could make that kind of a prediction."
KU to avoid Friday games: If the Jayhawks were to never again play a Friday night game under his watch, Mangino would not be too terribly disappointed.
The coach said Monday that, despite the exposure his team received during it's nationally televised game against South Florida in Tampa, he is in no hurry to schedule another weekday game.
"In my opinion, college football is made for Saturdays," Mangino said Monday. "That's the way we like to do it."
He added that the outcome of Friday's game - the team lost for just the second time in its past 16 games - wasn't an issue. Rather, he preferred the routine his team is able to develop with a full week between contests.
"Winning or losing had no bearing on what day we played, I'll make that clear," he added. "But one of the things that we do here is we have a routine. We're comfortable with our routine, our players are comfortable with it. It's been good to us, and we'd like to stay with it."
Copyright 2018 The Lawrence Journal-World. All rights reserved. This material may not be published, broadcast, rewritten or redistributed. We strive to uphold our values for every story published.