On the street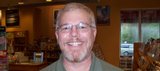 "All the President's Men." It was such an outstanding movie, and of course I lived through the events in it. I thought the way it was done was very informative. I didn't feel like I was being sold a point of view.
Despite the next two months set to be dominated by politics, few political films are to be found at the multiplex.
So Lawrence filmmaker Kevin Willmott decided to merge politics with cinema - at least for an evening.
"Kevin Willmott's Top Ten Political Movies You Must See" will provide the writer/director an opportunity to count down a roster that is sure to provoke discussion among Red and Blue staters. The presentation begins at 7:30 p.m. today at the Dole Institute of Politics, 2350 Petefish Drive.
"I first tried to define what I called a political film," says Willmott, associate professor of theater and film at Kansas University.
"There's so many great movies. But I took out political thrillers. I took out anything that wasn't a movie that dealt with the workings of politics. It was more how government functions and how politics works within government."
The "Bunker Hill" director also sought to provide unique selections.
"I tried to avoid ones that are overly familiar," he says. "The one you always hear about is 'Mr. Smith Goes to Washington.' I'll let you know right now that's not on my list. It's a great film, but I can't do that - too easy."
Willmott will provide clips and commentary, then open up the floor to discussion.
He predicts many of the selections might be unfamiliar to the generation that will be voting in a presidential election for the first time.
"A lot of these films you don't see anymore. They're not on TV or anything, mainly because they're political," he says.
The event is free and open to all ages - and political parties.
Copyright 2018 The Lawrence Journal-World. All rights reserved. This material may not be published, broadcast, rewritten or redistributed. We strive to uphold our values for every story published.