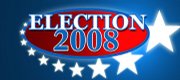 In-depth coverage of the candidates and the issues, all leading up to the Aug. 5 primary and the Nov. 4 general election.
On the street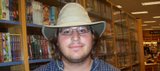 She seems a little detached from mainland America to me. She's only been in office during an economic boom up there while we're having a recession down here.
Topeka — Gov. Kathleen Sebelius, a Democrat, has been one of the most vocal critics of the selection of Sarah Palin to be the Republican nominee for vice president.
On Thursday, Kansas Republican Party executive director Christian Morgan fired back, issuing a statement that called on Sebelius to "take some of her own advice and stop the personal attacks and start talking about the issues."
Sebelius' spokeswoman Nicole Corcoran said Morgan's political jab was inappropriate on the anniversary of the terrorist attack on the United States.
In his e-mail to reporters, Morgan said the Kansas Republican Party and GOP presidential candidate John McCain's campaign suspended operations on the 7th anniversary of Sept. 11, but Morgan added, "I felt it important to comment on Kathleen Sebelius's continuous attacks and political complaints about Governor Sarah Palin and the Republican ticket."
Corcoran responded, saying, "Clearly the Kansas Republicans have not suspended political attacks, but they should keep their own promise, on today of all days."
Over the past few days, Sebelius, who was mentioned as a possible vice presidential nominee for Democrat presidential candidate Barack Obama, has taken several verbal swipes at Palin since she was selected by McCain to join the GOP White House ticket.
After Palin's speech last week to the Republican Party Convention, Sebelius participated in a telephone news conference on behalf of the Obama campaign. She said Palin was part of the "radical fringe" on abortion because she opposes abortion in cases of rape and incest.
On Wednesday, while visiting the Kansas State Fair in Hutchinson, Sebelius said the choice of Palin by McCain was "a little frightening" because of what it says about how McCain made the decision. News accounts have said McCain met the Alaska governor only once before announcing his decision to pick her as a running mate.
But Morgan said Sebelius has no idea about the vetting process of Palin.
"If the issue is indeed competence in vetting, one can look at Sebelius's utter failure at vetting Paul Morrison as she hand-picked him for Kansas Attorney General," he said.
Morrison switched from the Republican Party to the Democratic Party to run for attorney general against Republican Phill Kline. Morrison won the election but then resigned from office amid a sex scandal.
Morgan accused Sebelius of being in panic mode because "her meal-ticket to Washington, Obama, is losing the election." Obama picked U.S. Joe Biden, D-Del., as his running mate, but some have speculated that if the Democrats win, then Obama will select Sebelius to a Cabinet position.
Copyright 2018 The Lawrence Journal-World. All rights reserved. This material may not be published, broadcast, rewritten or redistributed. We strive to uphold our values for every story published.