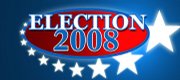 In-depth coverage of the candidates and the issues, all leading up to the Aug. 5 primary and the Nov. 4 general election.
Minneapolis — Ron Paul has no plan to set foot in the Republican National Convention in nearby St. Paul. If he tried, he said, party officials told him that he would have to be chaperoned. So the presidential candidate and 10-term congressman from Texas held his own party, a nine-hour "Rally for the Republic" that amounted to a one-day counter-convention Tuesday.
As many as 12,000 disillusioned Republicans and independents, according to organizers, converged on the Target Center for a boisterous and energetic push-back against the Republican establishment.
Paul, 73, railed against issues important to his libertarian base, including his opposition to the Patriot Act and his call for the elimination of the Federal Reserve. "End the Fed," the crowd chanted after he discussed monetary policy.
Republicans denied his claim. Joanna Burgos, a convention spokesperson, said he received the same invitation as any other member of Congress.
"We actually never heard back from him," she said. "He never confirmed his attendance."
Paul raised more than $34 million for his campaign and broke a record for the most money raised by a candidate online in a single day. He won more than 5 percent of all Republican primary vote, and he outperformed presumptive nominee John McCain in Nevada and Montana.
Copyright 2018 The Lawrence Journal-World. All rights reserved. This material may not be published, broadcast, rewritten or redistributed. We strive to uphold our values for every story published.