On the street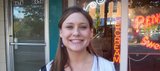 No. I don't think they should require them to spend the extra money. I think it should be up to the person paying for the home.
In the future, when Lawrence homeowners talk about their sprinkler system, they may not be talking about the one in their yard.
Instead, new single family homes in the city may be routinely equipped with fire sprinkler systems.
The country's largest building code organization recently approved new regulations that would require all single-family homes constructed after 2010 to be equipped with sprinkler systems.
The new regulations set up a big decision for city commissioners because the city can choose to exempt itself from the requirement.
"There obviously will be opponents to it," said Rich Barr, the city's fire marshal. "And I'm not sure there will be a lot of proponents, other than the fire service."
The issue, primarily, is financial.
Bobbie Flory, executive director of the Lawrence Home Builders Association, said her group would vigorously oppose the regulation. She said her group is concerned the new requirement could add several thousand dollars to the cost of a new home during a time when new houses already are tough to sell.
"I don't really know how it could be a worse time to add this," Flory said. "This is a horrible, horrible housing market."
Estimates for how much a sprinkler system would add to the cost of a home vary. A study sponsored by the Fire Protection Research Foundation found that the average cost to install a sprinkler system in a new home was $1.61 per square foot, or $3,220 for a 2,000 square foot home. But Flory said a survey by the national homebuilders association found costs to range from $2.66 per square foot to $6.88 per square foot. That would add $5,000 to $13,000 to a home's price.
Barr, who has sprinklers in his home, said the costs are manageable and could, if buyers choose, be offset by making choices in others areas of construction, such as choosing a lesser grade of countertop or substituting carpet for wood floors.
And Barr said there is no doubt that fire sprinklers are among the most effective ways to protect lives and property.
"It's like having a firefighter in your house 24 hours a day," Barr said.
Flory said builders do understand the life-safety benefits of fire sprinklers, but said there may be more cost-effective ways to promote safety.
She said the National Center for Health Statistics reports that over the last 20 years fire-related fatalities have decreased by 54 percent. She credits less expensive regulations - such as requiring hard-wired smoke alarms and the use of building materials with higher fire ratings - for the decline.
"We don't oppose everything because it adds costs," Flory said. "But we do want to strike a reasonable balance between cost and benefits."
Barr, though, said fire sprinklers provide the added benefit of protecting property by putting out or containing fires before they turn into a blaze. That, in turn, makes it less likely that firefighters are injured battling a fire, he said.
Currently, the city does require fire sprinklers in any new apartment buildings of three units or more, and in most commercial and industrial buildings.
City commissioners likely won't start seriously debating the issue of whether to require sprinklers in single family homes until late 2009.
Copyright 2018 The Lawrence Journal-World. All rights reserved. This material may not be published, broadcast, rewritten or redistributed. We strive to uphold our values for every story published.