On the street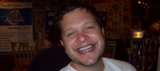 Yeah, we were just talking about going. I'm really looking forward to seeing the scrimmage.
Past Event
Kansas University Basketball
When: Friday, October 17, 2008, time TBA
Where: Allen Fieldhouse, 1651 Naismith Drive, Lawrence
Cost: Free
-->
-->
Audio Clips
2008 KU men's basketball media day
Photo Gallery
KU basketball media day
Some diehard Kansas University men's basketball fans already have seen the Jayhawks' seven-member recruiting class of 2008 up close and personal.
Those were the devotees who attended Bill Self's summer camp games, Kansas City Pro-Am League contests and/or exhibition affairs over Labor Day weekend in Canada.
For everybody else, tonight's Late Night in the Phog marks the first chance to assess members of Rivals.com's No. 2 recruiting class in the land.
It's a class that has put a smile on the face of those enthusiasts. as well as coach Bill Self, who put in countless hours pursuing the two juco, two prep-school and three high school players.
"It's one of those classes in which we don't have a marquee name so to speak," Self said. "Most of the so-called experts have them as a group rated anywhere from 2 to 5. That's pretty good if you can do that nationally.
"I'm excited about them," he added. "When you bring in seven guys who are pretty talented : maybe we don't have the No. 1 player in the country, but these guys are good."
As sixth-year coach Self said, he didn't bring in the No. 1 high school prospect in the country. KU's recruiter extraordinaire did, however, sign the No. 1 and 3 junior college recruits in the land in Mario Little, 6-foot-5, 210 pounds from Chipola (Fla.) Community College, and Tyrone Appleton, 6-2, 203 from Midland (Texas) College.
Little, who went the juco route after prepping at Chicago's Washington High, averaged 15.2 points, 5.5 rebounds and 2.6 assists last season for 35-2 Chipola.
He chose KU over Illinois, Kansas State and others.
"I've really been impressed with Mario. He's very aggressive and has a knack for scoring around the basket and getting his shot off," KU sophomore guard Tyrel Reed said of Little, who played power forward in KU's three games in Canada.
Once the Morris twins became eligible more than a week into the semester, it enabled Self to start thinking of Little as a small forward, not an inside banger.
"He was a 4-3 (power forward, small forward) in junior college," Self said. "He is probably more comfortable there than on the perimeter. Against big players, limited size can certainly hurt you if you are playing against 6-9, 6-10 guys. He is a good player. We can move him around a lot like we did Julian (Wright). He's just not near as tall as Julian."
Second-year New Orleans Hornets forward Wright says he was impressed playing against fellow Chicago native Little in last summer's pick-up games.
"I think he has a bright future here. He's long and athletic. He can give people fits on defense as well," Wright said of Little, who hit 55 percent of his field goals, including 40.3 percent of his threes last year at Chipola.
Appleton, who played at Roosevelt High in Gary, Ind., as well as Bridgton Academy in Maine and Harmony Community School in Cincinnati, chose KU over Iowa State and Kentucky.
"He's a do-everything guard," Self said of Appleton, who averaged 13.2 points, 5.2 assists and 1.7 steals last season at 28-4 Midland. The 46 percent field-goal shooter was named MVP of the Western Junior College Athletic Conference.
"He's a good shooter, a good handler. : He will fit in well with the way we play with our interchangeable parts on the perimeter."
Appleton has the potential to be a defensive stopper. He's known for shutting down one-and-done USC sensation O.J. Mayo in an AAU game several years ago.
"I've always felt I had to prove myself every day on the floor and proved myself that day," said Appleton, who brings a fierce work ethic to KU.
Self signed a pair of talented prep school players in twins Marcus and Markieff Morris of APEX Academies in Pennsauken, N.J.
Marcus, 6-8, 225 pounds, averaged 24.8 points and 8.0 rebounds at APEX after hitting for 21.5 points and 12.0 rebounds per game his senior year at Philadelphia's Prep Charter High. He's Rivals.com's No. 29-rated player in the class of '08.
Markieff, 6-9, 232 pounds, averaged 27.2 points and 12.0 rebounds his senior year at APEX after totaling 16.0 points and 15.0 boards his final season at Prep Charter. The two originally signed with Memphis, but decommitted and ultimately surfaced at KU.
"Marcus can post. He can play point. He's one of the most versatile guys we've recruited since we've been here," Self said of the shooting guard/small forward who made the game-winning shot in the state championship game his senior season - a 68-66 victory against Aliquippa High.
"I think I can guard every position," Marcus Morris noted. "I just think I need to get a little bit stronger and a little quicker, make sure I'm more polished at guarding players at all positions. I think I have a lot to learn about being an on-the-ball defender and a help defender, just a lot about the game, period. That's what I have good coaches for."
Markieff made the game-winning shot in the Philadelphia city title game - finishing with 23 points, 18 rebounds and eight blocked shots against Gratz. The 18 rebounds marked the fifth most in Philadelphia Public League history.
"Markieff is a prototypical 6-10 power forward who can also play the pivot," Self said of Rivals.com's No. 49-rated player. "He's a good shooter and passer. He can play with a small guy next to him or bigger guy next to him, which makes him unique."
Markieff has enjoyed his frequent trips to the weight room after becoming academically eligible with his brother.
"I want to get bigger, grab rebounds, block shots, do whatever I can to help the team," Markieff said, noting, "I can shoot from three. I hit it a lot last year. That's about all the outside I can do."
Self didn't have to travel far to corral Travis Releford, a 6-5, 200-pounder out of Bishop Miege in Roeland Park.
Releford last summer averaged 21 minutes, 7.2 points and 2.2 rebounds for USA Basketball's Men's Under 18 National Team, which won silver at the 2008 FIBA Americas U18 Championship in Formosa, Argentina. He averaged 24.1 points, 6.0 rebounds and 4.0 assists his senior year in helping Miege to a 19-3 mark.
"Travis is a young man we recruited longer than anyone else," Self said of Kansas City Pump N Run AAU product Releford, Rivals.com's No. 70-rated player. "Ever since we came to Kansas, Travis was a target, and we feel very fortunate to get him to come to our program. He's a tall guard who is an excellent defender."
Releford emerged as KU's leading scorer on the Canada trip, averaging 14.3 points a game off 69.6 percent shooting.
"I was real surprised," Self said, asked about Releford's performance north of the border. "Not that he's not a very good player. For the first day to put on the Kansas uniform and get 25 (against Canadian power Carleton University) : I thought he was the best player in the game."
A pair of Easterners complete the class.
Tyshawn Taylor, 6-3, 180 out of St. Anthony in Jersey City, N.J., and Quintrell Thomas, 6-7, 240 out of St. Patrick in Elizabeth, N.J., enter as Rivals.com's No. 77- and 139-rated players.
Taylor averaged 10.0 points and 5.0 assists a game in directing St. Anthony to a 32-0 record and mythical national championship. He chose KU over runner-up Georgia Tech after asking out of a letter-of-intent he signed with former Marquette coach Tom Crean.
"Tyshawn does some exciting things. He should have a great freshman year," noted junior Sherron Collins, impressed with Taylor's 13.7 scoring average off 59.3 percent shooting in three games in Canada.
"He will be a fabulous player. He has unbelievable instincts. He's quick," Self said, quick to add that Taylor at times in Canada was "careless with the ball."
"Tyshawn is a bigger Russell (Robinson). He has some stuff in his game. He has a chance to be a special player here at KU."
KU fans tonight might wind up comparing Thomas to a young Darnell Jackson. The player who likes to mix it up on the boards averaged 14.7 points and 8.5 boards his senior season. He chose KU over Rutgers, UNLV and Maryland.
"He's an athletic power forward," Self said. "His offensive game is one that is expanding. He's going to give us an element of toughness, and his defensive rebounding will be something we look to early in his career. He is explosive, a great runner, jumper. He does remind me of Darnell when he first got here."
Self hopes fans have fun watching the Sensational Seven play tonight.
"I think our fans should be excited about all of them. I like our young guys. Our young guys are going to be good," Self said.
Copyright 2018 The Lawrence Journal-World. All rights reserved. This material may not be published, broadcast, rewritten or redistributed. We strive to uphold our values for every story published.