On the street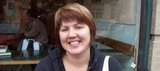 I don't really like pumpkin, but I love roasted pumpkin seeds with garlic or curry.
Whether your favorite way to enjoy it is in pie, bread or soup, chances are you've started your prized pumpkin recipe with a can opener.
"One can of pumpkin" is a standard ingredient in many fall classics, but what about all those orange, white and green things at the pumpkin patch?
Can't you cook with those?
That processed orange stuff has to come from somewhere, and interested cooks can find their perfect pie ingredient in a field just as easily as on a grocery store shelf.
"It's as easy to cook with a real pumpkin as it is to open a can and do it. It just takes a little bit more time, but it tastes so much better," says Sharla Schaake Dressler of Schaake's Pumpkin Patch, 1791 N. 1500 Road.
Using a real pumpkin in place of canned isn't difficult for anyone familiar with cooking acorn or butternut squash. It's a similar concept.
"You bake as you would any type of squash," Dressler says. "Cut it in half, clean the seeds out, put it in a pan with water, bake it until it's soft to the touch, and then the skin will just peel right off it at that point. And then we mash it with a hand mixer, so you get that same consistency and then you put it in the strainer and let it strain overnight at least.
"Once you drain it, you can cook with it."
Karen Pendleton of Pendleton's Country Market, 1446 E. 1850 Road, says she just cuts the top off of her pumpkin of choice, scoops out the seeds, turns it upside down and cooks it in the microwave. She starts with 15 minutes and checks it, but she says it usually takes 20 to 30 minutes.
Then, if she's not going to use it for a while, she'll put it in the food processor and puree it before freezing it. Dressler says she does the same thing, only she measures out how much she'll need for her recipes and freezes it in bags according to recipe-sized portions.
From her experience, Pendleton says a 5-pound pumpkin will yield about 4 1/2 cups of mashed pumpkin. One can of pumpkin is just less than 2 cups.
Selection time
Dressler says it doesn't matter really what kind of pumpkin you cook with, but each type has a distinct taste, and because some pumpkins are denser than others, they may yield more or less flesh for the weight.
"You can use any pumpkin with the exception of the huge ones, like the 100-pound ones. Those aren't real good; their pulp is really stringy," Dressler says. "The pie pumpkin is a little bit sweeter, they're less watery, and they are small and compact."
Dressler and Pendleton suggest avoiding traditional jack-o'-lantern-type pumpkins when buying one to cook with because they have such a large cavity - good for holding a light, bad for getting the most pumpkin flesh for your money. They suggest checking out any of the white pumpkins, gray Jarradales, pie pumpkins, strawberry-shaped Dickinsons or any of the big-ribbed fairytale pumpkins. Dressler says many times these pumpkins are sold for their unusual looks, but that doesn't mean they don't make good cooking ingredients.
Food as decoration?
Pendleton recalls hosting an international agriculture group and taking them to visit the Schaake patch 20 years ago. She said one of the men, who was here visiting Kansas University, asked about the pumpkin field, and she explained 90 percent of the pumpkins would go to decoration.
"This was food, and it would feed so many hungry people, and we were using it for decoration," Pendleton says. "They were just stunned by that idea."
Of course, most Americans do see a pumpkin patch and don't think "food" as much as they think "Halloween." But for Dressler and the Schaake family, that's not the case.
"As soon as the pumpkins start ripening, all the grandkids start saying, 'Grandma, make us a pumpkin pie,'" she says. "It takes quite a few pies to feed our family now."
Pumpkin Recipes
Pumpkin pancakes
2 cups all-purpose flour
2 tablespoons packed brown sugar
1 tablespoon baking powder
1 1/4 teaspoons pumpkin pie spice
1 teaspoon salt
1 3/4 cups milk
1/2 cup pumpkin
1 large egg
2 tablespoons vegetable oil
Pumpkin maple sauce:
1 cup maple syrup
1 1/4 cups pumpkin
1/4 teaspoon ground cinnamon or pumpkin pie spice
Optional: chopped nuts
Combine flour, brown sugar, baking powder, pumpkin pie spice and salt in large bowl. Combine milk, pumpkin, egg and vegetable oil in small bowl; mix well. Add to flour mixture. Stir just until moistened; batter may be lumpy.
Heat griddle to medium heat; brush lightly with vegetable oil. Pour 1/4 cup batter onto hot griddle; cook until bubbles begin to burst. Turn and continue cooking 1 to 2 minutes. Repeat with remaining batter. Serves 8. Serve with pumpkin maple sauce and nuts.
Pumpkin maple sauce: Heat the maple syrup, pumpkin and ground cinnamon or pumpkin pie spice in small saucepan until warm.
- Karen Pendleton
Pumpkin Pie
2 eggs
2 cups pumpkin
1/2 cup sugar
1/4 cup brown sugar
1/2 teaspoon salt
2 teaspoon pumpkin pie spice
1 teaspoon cinnamon
1 small can Carnation Milk
1 9-inch unbaked pie shell
Mix all ingredients together in large bowl. Pour into unbaked pie shell, bake at 375 for 15 minutes and reduce to 350 degrees for 35 minutes or until set.
- Sharla Schaake Dressler
Double layer pumpkin pie
4 ounces cream cheese, softened
1 tablespoon milk
1 tablespoon sugar
1 1/2 cups cool whip
1 graham cracker crust
1 cup cold milk
1 1/2 cups pumpkin
2 packages instant vanilla pudding
1 teaspoon cinnamon
1 teaspoon pumpkin pie spice
Mix cream cheese, one tablespoon milk and sugar, add cool whip and spread on bottom of crust. In bowl add 1 cup of milk, pumpkin, pudding and spices. Mixture will be thick. Spread over cream cheese mixture. Chill at least 1 hour.
- Sharla Schaake Dressler
Pumpkin pecan tassies
1/2 cup butter
3 ounces cream cheese
1 cup flour
Filling
3/4 c. brown sugar (divided)
1/4 c. pumpkin
4 teaspoons and 1 tablespoon butter (divided)
1 egg yolk
1 tablespoon half & half
1 teaspoon vanilla
1/4 teaspoon ground cinnamon
1/8 teaspoon ground nutmeg
1/2 cup chopped pecans
In small mixing bowl, cream butter and cream cheese. Beat in flour, shape into 24 balls. Working with floured fingers, press into the bottom and up the sides of greased miniature muffin tin. Bake at 325 for 8-10 minutes.
Meanwhile, in a bowl, combine 1/2 cup brown sugar, pumpkin, 4 teaspoons butter, egg yolk, half & half, extracts and spices. Spoon into warm shells. Combine the pecans and remaining brown sugar and butter; sprinkle over filling. Bake 23-27 minutes longer.
- Sharla Schaake Dressler
Pumpkin cheesecake
Crust:
1/3 cup reduced-calorie margarine, room temp.
2 cups graham-cracker crumbs
Filling:
1 container (24 ounces) nonfat cottage cheese (3 cups)
1 tub (12 ounces) light cream cheese
1 1/4 cups packed light-brown sugar
2 large egg whites
2 large eggs
2 cups (cooked, mashed) pumpkin
2 tablespoon cornstarch
2 teaspoon pumpkin-pie spice
1 teaspoon vanilla extract
Lightly grease bottom and sides of 9-by-3-inch springform pan. Crust: Mix margarine and cracker crumbs in a bowl until evenly moistened. Press over bottom and 2 inches up sides of prepared pan.
Filling: Cook pumpkin using your preferred method, mash and set aside. Heat oven to 325 degrees. Process cottage cheese and cream cheese product in a food processor or blender about 2 minutes, scraping down sides 2 or 3 times, until thick and smooth. Add brown sugar, process until sugar dissolves. Add eggs and egg whites and process just until blended. Transfer to a large bowl. Stir in pumpkin, cornstarch, spice and vanilla until well blended and smooth.
Pour into crust. Bake 1 hour and 20 minutes or until top of cake looks set. Shut off oven. Cool completely on wire rack. Cover and refrigerate in pan at least 6 hours or up to 4 days.
- Karen Pendleton
Copyright 2018 The Lawrence Journal-World. All rights reserved. This material may not be published, broadcast, rewritten or redistributed. We strive to uphold our values for every story published.