On the street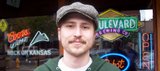 Yes, I have. I went in, I answered some questions and then they never called back.
Topeka — Think you're too busy for jury duty?
You'll probably get a little less sympathy from officials in Kansas, where Gov. Kathleen Sebelius reported Monday for jury duty in Shawnee County District Court in Topeka.
Sebelius spent about five hours of the day in courtrooms on the fourth floor of the courthouse, waiting to be questioned as a prospective juror. Despite her professed wish to serve, she was ultimately excused.
"I'd love to serve on a jury. I've never had that opportunity," Sebelius said. "I think it's important that everybody take that civic responsibility."
The governor was a prospective juror for a case involving a personal injury lawsuit stemming from a car accident. The lawsuit was filed by a Topeka-area man who was paralyzed in the October 2005 accident and is seeking more than $75,000 in damages.
After being called into the jury box and facing a few questions from District Judge Charles Andrews Jr., Sebelius was excused.
In Kansas, courts choose prospective jurors from a list of registered voters. Sebelius was summoned for jury duty in July but was excused because she had a scheduled trade mission to England for an international aviation show.
Sebelius said her only other brush with jury duty came in the late 1980s or early '90s, when she was in the Kansas House. "I lasted through about four questions, and they excused me," she recalled. "I knew too many lawyers and too many judges."
Copyright 2018 The Associated Press. All rights reserved. This material may not be published, broadcast, rewritten or redistributed. We strive to uphold our values for every story published.