On the street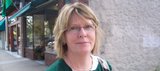 I would be in favor of that. I think it's a small thing to do to make a big difference. What's the hurry, anyway?
Comment deadline
The public comment period runs through Friday. Comments can be mailed to Kansas Energy Council Executive Director Liz Brosius at the Kansas Energy Council, 1500 SW Arrowhead Road, Topeka, KS 66604-4027, or e-mailed to l.brosius@kcc.ks.gov.
Topeka — Kansans appear ready to put the brakes on a proposal to lower the state speed limit from 70 mph to 65 mph.
By more than a 5-to-1 margin, Kansas residents oppose the move, according to the dozens of comments received so far by the Kansas Energy Council.
Lawrence's Stanley Rasmussen's reasoning against the proposal is typical of many.
"If a person desires to save gas by driving a lower speed, it should be up to the individual driver to make the decision for himself or herself rather than the government artificially imposing such restrictions," Rasmussen said.
The state Energy Council proposed a speed limit reduction and increased fines for speeding as a way to reduce carbon dioxide emissions. The recommendations are part of a larger package that are open to public comment through Friday.
The Energy Council will have a few more meetings to fine-tune its final recommendations, which will then be forwarded to state leaders for consideration.
So far, reducing the speed limit hasn't caught on.
Many rural Kansans who drive long distances to work say the lower limit would add to their commute time.
Richard Nott, of Wichita, said maybe the state should impose a "tiered" system of speed limits that correspond to a vehicle's fuel use.
"Keep the 70 mile per hour speed limit for the most fuel-efficient vehicles, and drop the speed limit to 55 miles per hour for the highest fuel-consumption vehicles," Nott said.
He said that would encourage people "to get out of their gas guzzlers and into more fuel-efficient vehicles."
James Wimmer, of Newton, said the last time the speed limit was reduced - during the oil crisis of the 1970s - "was about as effective as Prohibition." He said the real traffic danger now is slow drivers talking on their cell phones.
But some Kansans supported lowering the speed limit, saying it would reduce pollution and save lives by reducing traffic accidents and the severity of accidents.
And others said driving slower was a reasonable sacrifice for the common good.
"It's time to ask everyone to do something to help our economy, from less speed to supporting renewable energy," said Dolores Carr, of Wellington.
Copyright 2018 The Lawrence Journal-World. All rights reserved. This material may not be published, broadcast, rewritten or redistributed. We strive to uphold our values for every story published.