Photo Gallery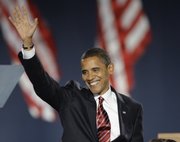 President-elect Barack Obama addresses crowd in Chicago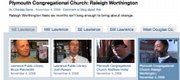 Voters throughout Douglas County share their Election Day thoughts.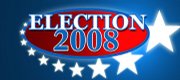 In-depth coverage of the candidates and the issues, all leading up to the Aug. 5 primary and the Nov. 4 general election.
Photo Gallery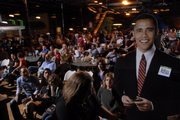 Election night in Lawrence
-->
-->
-->
State Rep. Tom Sloan, R-Lawrence, on Tuesday survived a campaign-funding onslaught by Gov. Kathleen Sebelius to win re-election to House District 45.
Sloan, a seven-term incumbent, defeated political newcomer John Wilson, a Democrat, 53 percent to 47 percent.
Sebelius, a Democrat, directed her political action committee -- The Bluestem Fund -- to spend more than $45,000 on campaign mailers and ads opposing Sloan.
Sloan said he was disappointed by the Democratic Party thrust because, he said, he has spent his career trying to work with members of both parties.
"I have been relatively non-partisan," he said.
But during the last legislative session, he supported construction of two 700-megawatt coal-fired power plants in southwest Kansas.
Major environmental groups and the city of Lawrence opposed the project, citing its annual emission of 11 million tons of climate-changing carbon dioxide.
Sebelius' administration rejected the project, but Sloan, and other supporters of the coal plants, repeatedly voted for legislation that would have allowed the project to go forward.
Wilson said he would have voted against those bills. Sebelius vetoed three coal plant bills, and supporters were unable to overturn her vetoes.
During the campaign, one of the mailers produced by Sebelius' Bluestem Fund against Sloan was condemned by the non-partisan voter education group, Project Vote Smart.
The organization said the mailer was misleading and improperly cited their website as a source of information. Sebelius' team defended the mailer.
Copyright 2018 The Lawrence Journal-World. All rights reserved. This material may not be published, broadcast, rewritten or redistributed. We strive to uphold our values for every story published.