Photo Gallery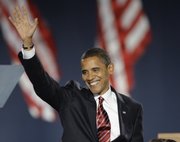 President-elect Barack Obama addresses crowd in Chicago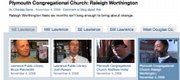 Voters throughout Douglas County share their Election Day thoughts.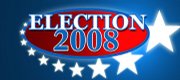 In-depth coverage of the candidates and the issues, all leading up to the Aug. 5 primary and the Nov. 4 general election.
Photo Gallery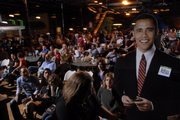 Election night in Lawrence
-->
-->
-->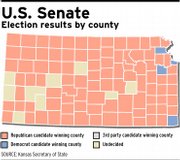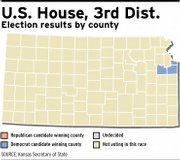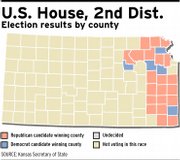 Republican Jim Flory, a longtime Douglas County politician, took home another victory Tuesday night as he secured a seat on the Douglas County Commission.
Flory, a former Douglas County district attorney and retired federal prosecutor, defeated Democrat Ken Grotewiel, a retired Kansas Water Office official, 10,556 votes to 8,317 votes.
"I think a lot of people were familiar with me and the fact that I had been here a long time and involved in county government," said Flory, 60, a lifelong county resident whose family has deep roots here.
Grotewiel, 59, a former state legislator from Wichita and retired Kansas Water Office official, said both candidates ran on their strengths. He had advocated for balancing growth in the county with preserving green space.
"A lot of people responded to that, but not enough," said Grotewiel, who moved to Lawrence about a year ago.
Flory said he hoped to hit the ground running when he takes office in January. One of his priorities will be have the county commission and local legislative delegation be supportive of a consensus on completing the South Lawrence Trafficway.
The Third District includes western Lawrence, Lecompton and the western part of the county. It has traditionally leaned Republican.
Copyright 2018 The Lawrence Journal-World. All rights reserved. This material may not be published, broadcast, rewritten or redistributed. We strive to uphold our values for every story published.