Photo Gallery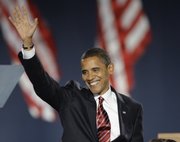 President-elect Barack Obama addresses crowd in Chicago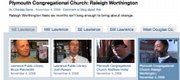 Voters throughout Douglas County share their Election Day thoughts.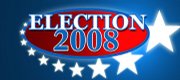 In-depth coverage of the candidates and the issues, all leading up to the Aug. 5 primary and the Nov. 4 general election.
Photo Gallery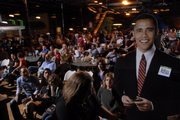 Election night in Lawrence
-->
-->
-->
Baldwin City — Baldwin School District voters Tuesday approved a $22.9 million building bond issue.
There were 2,087 votes for the bond issue to 1,775 against it, a 54-percent victory margin.
"I would say in these tough economic times, this is a big statement for the community to make for the school district," Supt. Paul Dorathy said. "These are tough times, but this was the right thing for our schools.
With the bond issue's passage, $14.7 million will go to build a Baldwin Elementary School Primary Center to replace the 50-plus-year-old building. The other big-ticket item is a $3.7 million performing arts auditorium at Baldwin High School.
Also in the plans are four new baseball and softball fields for BHS and a practice track. Money will also go for a new roof and air conditioning and heating units at Baldwin Junior High School. Upgrades will also be made district wide for technology and student safety.
"I'm just really thankful that I live in a community that thinks enough in these tough economic times to do what's right for their children," said school board member Ande Parks.
Baldwin City Council President Amy Cleavinger, who led the Kids First campaign to promote the bond issue, said, "We are very grateful to the community for their support of kids and our schools. This benefits all of us, our entire community, and we're thrilled with the results."
Copyright 2018 The Lawrence Journal-World. All rights reserved. This material may not be published, broadcast, rewritten or redistributed. We strive to uphold our values for every story published.