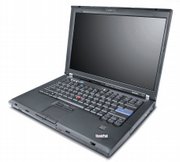 If there's a phrase that characterizes the latest crop of desktops and laptops, it's "going to extremes."
Consumer Reports recently tested the thinnest, smallest and largest laptops it has ever tested, along with laptops and desktops of unprecedented processing speed.
According to CR's editors, even component integration is getting extreme, as more manufacturers stuff computer circuitry into monitors to create sleek, one-piece desktops. Yet CR also found basic budget computers and more powerful workhorse and high-end models that would be fine choices for most people.
What we found
¢ More choices for special needs. The all-in-one computers and the new very small and very large laptops come at a price - financial, practical or both - but they also offer unique distinctions.
CR rated six all-in-one computers that combine the components and monitor into a single unit that's thicker than an LCD monitor, though smaller than the combined volume of a traditional two-piece desktop. Apple's elegant iMacs are the original all-in-ones, though Apple's competitors also have stylistic flair. Sony's all-in-one, for example, borrows design elements from some models in the company's HDTV line, with a display that seems to float within a glass case.
For laptops, CR found that new designs shrink and expand the machine in different ways, with different trade-offs. Apple's MacBook Air, only three-quarters of an inch thick, has an 80GB hard drive (or a smaller 64GB drive for shoppers who choose the solid-state version), an excellent 13.3-inch screen and generous battery life. But it's missing an Ethernet port and a CD/DVD drive, although an external drive can be added for $100. At $1,800, it's also the costliest slim-and-light laptop CR tested.
¢ Processing accelerates. Chip maker AMD recently joined competitor Intel in making so-called quad-core chips, with four processors instead of the usual two. Intel's Core 2 Quad was the speedier of the two, besting AMD's Phenom by 20 percent and Intel's older Core 2 Duo by about the same.
¢ Standard computers advance. Cutting-edge computers aside, even the mainstream models in CR's ratings reflect the steady advance in performance and features, with larger hard drives, increased RAM and more.
Quick picks
For the best laptops for basic needs, CR's Quick Picks include the Lenovo ThinkPad T61 ($950), the Toshiba Satellite A215-S5818 ($750), the Lenovo ThinkPad R61 ($870) and the Dell Inspiron 1525 ($675). For more features and performance, the Apple MacBook Pro ($2,050) and the HP Pavilion dv6700t ($1,200) topped CR's ratings. For best lightweight laptops, the Sony VAIO VGN-SZ780 ($1,660) and Apple MacBook Air ($1,800) performed well in CR's ratings.
CR's Quick Picks for best inexpensive desktops include the Lenovo 3000 J200 ($580). For more features and performance, top performers included the HP Pavilion m9100t ($970) and the HP Pavilion a6250t ($825). CR deemed the Apple iMac 20-inch ($1,200) as the best inexpensive all-in-one.
How to choose
¢ Make sure that a new computer is necessary. If an old Windows machine is sluggish, running the defragmenting software it came with will help the hard drive access files more quickly. Open up free space on the hard drive by deleting programs that are no longer used.
¢ Choose a type and size. The new computer shapes and sizes are best suited to specialized needs, so most buyers should still opt for either a laptop with a 13- to 17-inch screen or a traditional desktop that combines a processing tower with a 17- to 22-inch LCD monitor.
¢ Decide on power. Make sure that the new machine has at least the 2GB of RAM CR recommends even for budget models.
¢ Ignore unwanted programs. Computer makers clutter hard drives with shovelware such as trial programs and light versions of programs. Among the computers CR tested, HP units often had the most shovelware; Gateways and Apples, usually the least.
- Visit the Consumer Reports Web site at www.consumerreports.org.
Copyright 2018 The Lawrence Journal-World. All rights reserved. This material may not be published, broadcast, rewritten or redistributed. We strive to uphold our values for every story published.