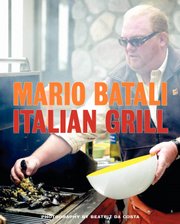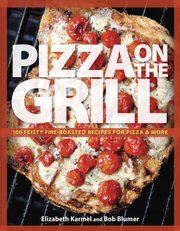 If you're hankering for great Italian food this summer, ditch the pasta and get the grill going.
Two new cookbooks aim to get you grilling Italian-style.
First is Mario Batali's lush "Italian Grill," which opens with some basic how-to material, including a helpful primer on common grill-friendly Italian ingredients.
Of course the real appeal is the recipes, such as fresh robiola cheese grilled in thinly sliced mortadella (smoked Italian sausage) or the marinated calamari with chickpeas, olive pesto and oranges.
Batali acknowledges the recipes aren't entirely authentic, but with these sort of flavors, who cares?
Then there is Elizabeth Karmel and Bob Blumer's "Pizza on the Grill," a collection of more than 50 inspired takes (including the tantalizing Maine Event Lobster and Corn Pizza) on producing great pies on the grill.
A handy guide at the start of the book walks readers through pizza grilling basics (different than pizza in the oven).
Copyright 2018 The Associated Press. All rights reserved. This material may not be published, broadcast, rewritten or redistributed. We strive to uphold our values for every story published.