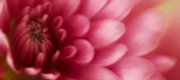 The Lawrence Journal-World asked readers 18 and under for submissions to our Mother's Day Essay Contest, and the results were overwhelming. Throughout this special section are the letters we received.
Kristen Finger's essay
My mom is the most amazing and beautiful mother in the world. She is a teacher, and while in the classroom, she maintains guidance and wisdom, yet she still has control. She has been loving and praying for me from the time when I fractured my finger as a little girl to the time a few months ago when my old friend died. She has been patient with my whole family. Recently, she sat there and comforted my sister the day she received her first two speeding tickets. My mom is adopted and doesn't know her true family; however, instead of letting that bother her, she uses it to reach others who also are adopted. She has raised me with my discipline and love throughout my whole life. She is incredibly important to me and always will be. Thank you, Mom, for all you've done. I have and forever will love you.
Ethan Johnson's essay
My mom does a lot of stuff for me. She gives me food that's really healthy for me. She pays for my education so I will be smart. She arrives me to places that she doesn't have to take me. My mom listens to every thing I have to say. Sometimes she does my chores when she doesn't have to. My mom is at all of my practices and games. My mom gives me really good advice. She takes me to cold stone. They have a raspberry sherbet. That does not have milk in it at all. She makes sure I don't take any drugs. Or eat anything bad that has any dairy products in it. She makes sure I don't eat any thing in the peanut family at all.
On the street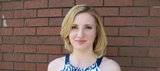 The ability to love her children unconditionally in a way that they can understand.
Jonnie Finger, Lawrence
By Sarah Henning
When Jonnie Finger's daughter Kristen asked her to type up an essay for school for her, she didn't think it would leave her in a sweet state of surprise.
Putting her fingertips to the keys, she looked down at the words Kristen, 13, had scrawled on notebook paper: "My mom is the most amazing and beautiful mother in the world."
She got another surprise when Kristen was named one of the two winners of this year's Lawrence Journal-World Mother's Day essay contest.
Kristen's essay tells of a mother that comforted her in situations from a broken bone to a broken heart after a friend's sudden death.
"She's there for me, she's listened to me every day of my life, when I'm up and when I'm down," Kristen says. "Even when she's not at home, I can just remember that she's coming back."
It also explains that how, as a teacher at Veritas Christian School, where Kristen is a student, Jonnie Finger has been able to touch the lives of students who were adopted just as she was.
"I actually have several students who are adopted, and so it's sort of a way to create a bond of trust with students," Finger says. "And just in letting them know, 'I have something in common with you. I know what this is like to have two families and be really a part of one but maybe some (have) questions about the one you came from, too, the family that gave you birth.'"
Finger says that as a person who was adopted, it has been great to have her own family - she has five children, of whom Kristen is the youngest - and to recognize herself within her children.
"We've never made much of a big deal out of (my adoption) other than just the fact that I've never known who my birth mother was," Finger says. "And so it was really kind of a neat thing for me to be able to say, 'Yes, I can see myself in my children.'"
Adds Finger of her youngest, "Kristen was the nicest surprise that God ever gave to our family."
Kristen clearly is pleased with the mother she sees. She says she is glad her words meant so much to her mother because she says it took her some time to figure out how to put her love into words.
"I was kind of nervous because I didn't really know how to explain my mom in words that actually describe her at all," Kristen says, adding that she was happy with the finished product. "It was kind of everything I wanted to say about her."
Kimberly Johnson, Lawrence
By Christy Little
Ethan Johnson will share with you a lengthy list of what he likes.
It includes the Indianapolis Colts, the New York Yankees and the Kansas City Royals. (The Chiefs? On the bubble.) It includes the 11-year-old's former house, his old school, his doctor in Cincinnati and LeBron James.
It also includes pizza, macaroni and cheese, and peanut butter sandwiches - all favorites that he can no longer enjoy since being diagnosed more than two years ago with eosinophilic disease, a rare disorder that first attacked Ethan's esophagus and now affects his gastrointestinal tract.
But tops among Ethan's favorites is his mother, Kimberly Johnson, who in the course of his illness has been a buddy during tedious medical testing, a traveling companion to far-away specialist centers, and a pretty good cook when it comes to substituting the treats Ethan's dairy- and peanut-free lifestyle have eliminated.
"My mom gives me really good advice," the Deerfield School fifth-grader wrote for the Journal-World Mother's Day essay contest. "She takes me to Cold Stone. They have a raspberry (sorbet). That does not have milk in it at all. She makes sure I don't take any drugs. Or eat anything bad that has any dairy products in it. She makes sure I don't eat any thing in the peanut family at all."
Those kinds of foods cause Ethan to "seize" - a tightening of the chest, difficulty breathing, gastric and intestinal pain, too. It's dangerous if the Johnsons don't carefully monitor what Ethan eats or drinks.
They live with Kimberly's fiance, Park Lockwood, and 13-year-old son, Jackson. Ethan's father, Stephen Johnson, lives a few blocks away in Lawrence.
"We do everything together - we're a well-blended family," says Kim, who works for KU's Energy Balance Laboratory. "But it was just me and Ethan for a long time. We're buds, you know. We share everything.
"We're sport-aholics, too," she adds. "We're both athletic and like to be outside."
Ethan lists all the sports they like to play, from football to Frisbee, and especially basketball.
"I usually beat her," he says.
Ethan plays team sports through Lawrence Parks & Recreation. He has earned a purple belt in karate, too. His mother thinks that latter experience has been good for his "stature," since eosinophilic gastroenteritis can slow a patient's growth. The 4-foot-11 Ethan says he'd like to catch up, height-wise, with his classmates.
But Kim tries to ensure that Ethan doesn't feel like his disorder separates him too much from the other kids. She makes treats for classroom parties. Her pizza with soy cheese is identical to the standard pie. Ethan's usually got a safe snack on hand when he plays at a friend's house.
There's no cure right now for eosinophilic gastroenteritis, so the Johnsons concentrate on preventing attacks. "He manages a lot of it himself," Kim says.
"I usually make good decisions," Ethan adds. "But my mom is a big help."
Copyright 2018 The Lawrence Journal-World. All rights reserved. This material may not be published, broadcast, rewritten or redistributed. We strive to uphold our values for every story published.