If you go
From 7 a.m. to 9 a.m. today, a public breakfast will be served by volunteer firefighters. From 11 a.m. to 2 p.m., attendees can satisfy their barbecue cravings with samples from the competitors and, in the process, pick the People's Choice winner. Tickets to eat barbecue cost $5.
Friday afternoon at Broken Arrow Park, stacks of ribs were being prepared and smoked by the Smokin' Nuts. That would be the Treanor Architects team, one of 48 teams competing in the Lawrence Sertoma cook-off today. They brought with them 60 slabs of ribs, five 12-pound briskets, five 12-pound pork butts and a bunch of chicken wings and sausage.
"We'll cook nonstop until the competition ends," said Andy Pitts, of the Treanor team.
While it may appear the team takes the competition seriously, much of the meat was just for the team, friends and family to enjoy Friday night.
"A lot of people come out here and they compete several times a year," said one of the chefs, Bill Renick about the Kansas City Barbecue Society sanctioned event. "They'll come out and get serious from the get-go, but we pretty much entertain everybody."
They've been perfecting their decadent hobby for nine years, but it's still a work in progress, they say, as the group competes in the 10th annual Sertoma competition.
"I'd give you guys my secret recipe, but we just haven't run into that yet," Renick said.
Across the park, the Big Wigs Barbecue, a group of friends from Olathe, had their disco ball, wigs and dance party Friday evening, but by 10 p.m. the group would get a "little more serious" before they started cooking at midnight for the competition.
"We do have fun, but we want to do well," Chris Copeland said.
The 48 teams will compete to win a $4,800 prize. The grand champion will compete in the American Royal Cook-Off.
People will also have the opportunity to win a 2008 silver Dodge Charger for a $5 contribution.
A majority of the funds raised from the event will help support the Sertoma-Schiefelbusch Communications Camp for children. Sertoma is an international service organization focused on communicative disorders. The Kansas University Schiefelbusch Speech-Language-Hearing Clinic and Sertoma bring together children with and without communication challenges to help them improve communication skills.
On the street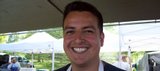 Cooking it slow and having the right seasoning. We try to create layers of flavoring. Some people like it sweet, some spicy and some hot. So the more flavors you can combine, the more people you're going to please.
Copyright 2018 The Lawrence Journal-World. All rights reserved. This material may not be published, broadcast, rewritten or redistributed. We strive to uphold our values for every story published.