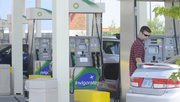 A Lawrence gas station last weekend received contaminated gasoline, which has caused car engine problems for some customers who filled up there.
The Commerce Plaza BP, 3020 Iowa, received the impure shipment Sunday night, June 22. The regular gasoline that was delivered to the gas station had been mixed with diesel fuel, said BP Amoco spokesman Scott Dean.
Now, BP has offered to pay for repairs to the cars damaged by the faulty fuel.
"We are paying to have affected customer's vehicles' fuel systems flushed, fuel filters replaced and tanks refilled with new gasoline," said BP spokesman Scott Dean. "We apologize for any inconvenience."
The contaminated fuel was also delivered to the BP at 3000 NW Topeka Blvd., in Topeka, and to stations at Fort Leavenworth and in Hillsdale, in Miami County, Dean said. The problem only affected unleaded regular gasoline, not premium or mid-grade gas.
The faulty fuel was dispensed at the Lawrence station, just north of 31st and Iowa Streets, between 6:15 p.m. June 22, when the gas was unloaded, and 7 p.m., when the station realized there was a problem and quit selling the gas, said Gary Haag, store owner. Two Lawrence customers had complained by 6:45 p.m. Sunday evening, when their cars stopped working completely.
"We didn't know what the hell was going on," Haag said. "We knew something was wrong."
The problems began at BP's storage terminal in Sugar Creek, Mo., where 15,000 barrels of diesel fuel from Tulsa, Okla. were inadvertently pumped into a tank carrying 45,000 barrels of unleaded gas, Dean said. Four to five truckloads of gas from the contaminated tank were shipped out from the depot before the problem was caught.
"Fortunately we did catch it very quickly," Dean said. "I haven't seen anything like this happen in six years. It's very rare, but when it does happen we take it very seriously."
More than 10 customers had reported problems with their cars by Monday morning, after using the fuel from the Lawrence station, Haag said.
"We're getting 10 times more calls today," he said Wednesday. "It's unfortunate and we're very, very sorry."
A Kansas City television station aired a report about the contaminated gasoline Tuesday night.
The gas tank and lines at the station were flushed out and the tank was refilled Tuesday afternoon. The station sold a higher-grade gas at a lower cost until the problem was resolved, said Haag.
Customers experiencing car problems after using the fuel have been told to take their cars to any mechanic for service. The company will thoroughly investigate each claim, before reimbursing customers. BP is also working with the stores to notify customers who used credit cards at the stations that their cars should be checked by a mechanic.
Midas Auto Service Experts, 2801 Iowa, said about four of the symptomatic cars were brought in for service. The company drained fuel tanks, replaced fuel filters and cleaned the fuel injection systems on the cars impacted.
BP urges customers who fueled their cars with regular gasoline at any of the four stations between 4 p.m. and 10 p.m. and had car problems to call customer relations at 1-800-333-3991. The tainted fuel was sold at the Topeka station between 8 p.m. and 9 p.m. Sunday, said Haag, who oversees fuel distribution for the Topeka and Lawrence stations.
Copyright 2017 The Lawrence Journal-World. All rights reserved. This material may not be published, broadcast, rewritten or redistributed. We strive to uphold our values for every story published.