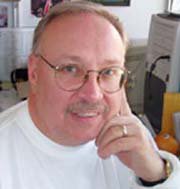 Shopping at a store, going to the pool or watching an event at an auditorium are daily activities that most take for granted.
For those with disabilities, however, these activities pose a wide range of questions about accessibility: Where can I park? Do they have a wheelchair ramp? Are the restrooms easy to get to?
"It's hard enough dealing with a disability in everyday life without having to deal with additional obstacles," said Mike Oxford, executive director for the Topeka Independent Living Resource Center.
Oxford, who suffers from a neuromuscular condition that often requires him to use an electric scooter, cites problems he faces when conducting business, such as getting through doorways or accessing conference tables.
But with Saturday marking the 18th anniversary of passage of the landmark 1990 Americans with Disabilities Act, the federal government is proposing new regulations requiring businesses and government facilities to be even more accessible for those with disabilities.
Glen White, who directs the Research and Training Center on Independent Living at Kansas University, was in Washington, D.C., last week providing information to policymakers about the proposed changes.
"As a person with a disability - I've been in a wheelchair for 45 years - I believe in trying to maximize freedom and want to make sure our laws represent everybody," said White, 58.
ADA's impact
ADA has helped remove barriers to millions of people. It required the ramps, curb cuts, Braille signs and captioned television programs that have become part of everyday life.
In recent years, however, advocates for those with disabilities say court decisions have restricted ADA's coverage in the workplace.
"The courts have systematically been chipping away at ADA, so we are trying to get Congress to strengthen it," White said.
Last week, White was among hundreds of disability rights advocates participating in the National Council on Independent Living's annual conference. The ADA Amendments Act has been approved by the House and is expected to go to the Senate soon.
Rocky Nichols, director of the Disability Rights Center of Kansas, says the changes are overdue.
"If you're a person with a disability, you've been fighting for 18 years to get your rights realized," Nichols said.
The proposed changes would affect government facilities such as courtrooms and public swimming pools, as well as new businesses and renovations to existing businesses - affecting a variety of amenities including restroom facilities, entranceways and location of light switches. The public has until mid-August to comment on the changes.
Compliant facilities
Many of the government facilities in Lawrence will be spared expensive renovations thanks to planning, officials say. The three public swimming pools in Lawrence are already handicap accessible with available water wheelchairs, and the Douglas County courthouse would already meet the requirements.
"We've always been aware of the community," said Douglas County Court Administrator Linda Koester-Vogelsang. All of the county courtrooms are handicap accessible, and the witness stands either have wheelchair ramps or are on ground level, she said.
Other municipalities are not so fortunate and could be required to make some expensive changes. Shawnee County, for example, would need to modify all 16 of its courtrooms if the proposed changes take effect.
Cost
The U.S. Chamber of Commerce is one group expressing concerns about the financial effect on the private sector because of the proposed changes. Marc Freedman, director of Labor Law Policy at the Chamber, said the proposed changes were "very complicated," adding that provisions in the changes don't go far enough to limit the potential effect on businesses.
The Justice Department estimates the changes will cost businesses and governments $23 billion to implement, but will provide more than $50 billion in public benefits.
Chuck Warner, president of the Lawrence Chamber of Commerce, brushes aside concerns that local businesses will suffer significantly because of the possible changes.
"(The changes) will add to the cost of construction," said Warner, but added that additional costs will be "gradual, over time," lessening their impact.
Sue Millstein, co-owner of Liberty Hall, is one local business owner who could be affected by the changes to theater accessibility. But even if the changes cost money, Millstein says it's worth it.
"I think any place should be accessible for the handicapped," she said, adding that she views her business as a "community building."
'Basic human rights issue'
Nichols and Oxford say that the proposed changes are a step in the right direction but do not address all of the accessibility issues associated with disability.
"These are just words on a piece of paper," said Nichols, who says how the changes are implemented is as important as the actual changes.
Regardless of the potential costs, though, Nichols says that valuing the rights of all our citizens is the main issue. "This is not a dollars and cents issue : this is a civil rights and basic human rights issue."
Copyright 2018 The Lawrence Journal-World. All rights reserved. This material may not be published, broadcast, rewritten or redistributed. We strive to uphold our values for every story published.