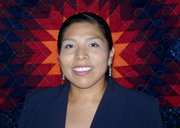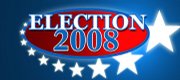 In-depth coverage of the candidates and the issues, all leading up to the Aug. 5 primary and the Nov. 4 general election.
On the street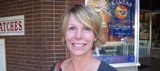 I would like to ask both of them what incentives they would give consumers to continue conservation efforts after the price of oil stabilizes.
A Kansas University graduate student in journalism will sit on a panel that will interview the 2008 presidential candidates this week as part of the UNITY Journalists of Color Inc. conference in Chicago.
Rhonda LeValdo, who is a student at KU and an instructor at Haskell Indian Nations University, said she was thrilled by the opportunity to sit on a minority panel that would have the opportunity to interview presidential candidates.
LeValdo, an Acoma Pueblo who sits on the board of directors for the Native American Journalists Association, said she originally entered the field of journalism after she noticed a dearth of American Indians involved in the media.
"There wasn't much attention being paid to native issues," she said. "So I figured why not do it myself?"
On the panel LeValdo will be one of three representatives of NAJA, one of four organizations dedicated to minority journalists that fall under the umbrella of UNITY. According to UNITY's Web site, the group represents more than 10,000 journalists through NAJA, Asian American Journalists Association, National Association of Black Journalists and the National Association of Hispanic Journalists.
KU Journalism Dean Ann Brill said she was proud to see a KU student have an opportunity to speak with presidential candidates.
"It's very cool," she said. "(LeValdo) is an extraordinary young woman."
LeValdo said that although she was slightly nervous about the responsibility she had on the panel, she was looking forward to the challenge. She said she planned to ask the candidates about their positions on funding for tribal colleges.
"I just hope to be a good representative for KU and Haskell," she said.
Scheduling for the panel is still up in the air, according to UNITY's Web site, because Republican presidential hopeful Sen. John McCain of Arizona has not confirmed that he will attend and presumed Democratic presidential nominee Sen. Barack Obama of Illinois is currently overseas. Obama has been scheduled to come before the panel Sunday morning.
The panel will be broadcast on CNN at a to-be-determined time.
Copyright 2018 The Lawrence Journal-World. All rights reserved. This material may not be published, broadcast, rewritten or redistributed. We strive to uphold our values for every story published.