On the street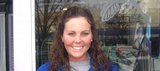 I've only been to a show there when it was Verizon Amphitheater, but I'm interested to see what improvements they make.
The city of Bonner Springs and area music fans heard some good news recently. Last week the Unified Government of Wyandotte County-Kansas City, Kan., approved a two-year contract with New West Productions for promoting events at Sandstone Amphitheater.
And yes, the venue's name is changing back to its original name, after operating for several years as Verizon Wireless Amphitheater.
The amphitheater previously was managed by Live Nation, which declined to renew its contract that expired last year.
"Our vision for Sandstone Amphitheater is to create a space that offers green opportunities that will dramatically improve the walkways, seating, stages and VIP and concession areas by upgrading the physical layout of the outdoor venue to meet the social conscious awareness and philosophy of the world today," said Chris Fritz, president of New West.
The "green" plans include energy-efficiency improvements, recycling programs and free parking for cars that carry four or more occupants or that use alternative fuels.
Estimated fee revenues for Bonner Springs from the amphitheater's projected attendance - 105,000 people at 15 shows, as reported by the Unified Government Economic Development and Finance Commission - were $52,500 in fees and $37,800 in sales taxes. The Unified Government would receive an estimated $107,500 in fees.
No figures for previous years' sales tax revenues from the amphitheater were available for Bonner Springs because the city doesn't release sales tax figures from individual merchants.
In writing the 2008 budget for Bonner Springs, city staffers had planned for a 56 percent decline in revenues from liquor, sales taxes, fines and fees at the defunct amphitheater, figured at $198,800.
Bonner Springs City Manager John Helin said he's not certain how much revenue the facility will bring in now.
"We're happy that the UG was able to find someone to keep the venue," Helin said.
Other changes will include efforts to offer music that appeals to 18- to 35-year-olds, and removal of reserved seating near the stage, which will create an open general admission area. This will increase the lower-level capacity by 5,500, bringing the overall capacity to 20,000.
Recycling will be easier, with receptacles for paper and plastic throughout the site, and an emphasis will be put on using recycled paper products. The company also plans to apply for green-building certification by the Leadership in Energy and Environmental Design Coalition by using alternative energy, providing old fryer oil for biofueled vehicles, composting and installing high-efficiency restroom fixtures.
The agreement allows New West to manage the amphitheater through 2009, with an option to renew for another two years.
The summer concert lineup is expected soon, with the first event planned in early May, a New West news release said.
Copyright 2018 The Lawrence Journal-World. All rights reserved. This material may not be published, broadcast, rewritten or redistributed. We strive to uphold our values for every story published.