On the street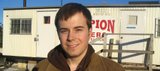 As far as the faculty goes, I think they're great. But in terms of the cost of tuition, fees and books, I do feel like I'm being gouged a bit.
Kansas University usually does best on rankings that emphasize low cost and accessibility.
However, when Kiplinger Magazine put out its list of "best values in public colleges," KU was nowhere to be found.
Perhaps as confusing, the University of Missouri with substantially higher tuition made the cut.
A data expert for Kiplinger's said two-thirds of the rankings were based on academic measures, and specifically some that KU rarely does well in.
A KU spokeswoman said the university's absence may not be a matter of missing the cut, so much as the magazine not having the right data.
Among the academic indicators that Kiplinger looks at are freshmen class retention and the average ACT score of entering students. KU rarely scores well in those categories, and they're often viewed as a drag on many of KU's overall rankings.
"We understand we were not considered for this list because of a glitch involving data," KU spokeswoman Jill Jess said. "We are working with the company to resolve that glitch."
The rankings, released this month, listed seven Big 12 schools - Texas, Texas A&M;, Nebraska, Iowa State, Colorado, Oklahoma and Oklahoma State - among the 100 best values.
Marc Wojno, a Kiplinger data analyst, said compiling the rankings involved a comprehensive process that included acquiring the data from Peterson's, a higher education data company, and then selecting the top 120 or so schools based on academics.
Kiplinger, Wojno said, then supplements Peterson's data with how much financial aid students receive, tuition costs and the average cost for students to attend after deducting grants and scholarships.
"We try to narrow it down based on all these criteria," Wojno said. "We want to know the average amount of debt a student accumulates."
Wojno said the rankings this year were very competitive, with schools dropping six or 10 spots from the year before, even though little changed at their campuses.
But according to Jess, KU didn't suffer that fate but suffered because something went wrong in the data collection process.
Companies submit data requests to the Office of Institutional Research and Planning, and KU then sends them the data. Somehow, the needed data didn't make it to Peterson's.
"We don't know where exactly the problem occurred, but we're trying to work that out," she said.
Copyright 2018 The Lawrence Journal-World. All rights reserved. This material may not be published, broadcast, rewritten or redistributed. We strive to uphold our values for every story published.