Small steps go a long way toward developing a happier, healthier lifestyle in 2008. There aren't any Draconian suggestions here, just a plan that addresses some of the usual targets on your list of New Year's resolutions. Try just one step from each of the five lists from Lawrence Journal-World sources, and make those changes happen.
Family relationships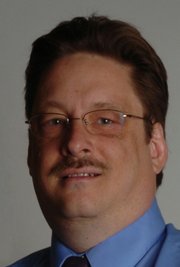 Wes Crenshaw, Lawrence therapist, offers five tips for parents on how to improve family interpersonal relations:
¢ Resolve to keep a weekly date with your teenager. If you have several - my thoughts and prayers are with you - try and do this with each one separately. The level of family contact and intimacy is greater one-on-one than in a group. It might also work with twins or near agemates if they get along. Dinner gives you something to do, but it's not so distracting that you can't talk, which is the whole point of the exercise. It's best to start this tradition when kids are younger and keep it going into adolescence.
¢ Resolve to begin with the end in mind (Stephen Covey, "7 Habits of Highly Successful People"). Make a secret list of things you want your kids to be, think, know, believe in and pass on to their kids. Target the achievement of these goals to age 25. This reminds you of the golden rule of parenting teens: You aren't going to achieve much between 13 and 21 except to get them out of the house and successfully on the path to adulthood. All the great ideas you have for your kids about loving the right person and picking up their rooms will only kick in at about age 23 when their brains finish developing and they suddenly realize what bright and thoughtful people parents really are.
¢ Resolve to clarify your expectations. Make another secret list with two categories: internal expectations and external expectations. The externals should be set higher so you encourage (not demand or manipulate) your children into striving for their best. The internal expectations should be kept to yourself and reflect what is realistic.
¢ Treat your teenager's other parent as you wish your teen to treat his/her partner. Whether married or not, teenagers watch this closely. If you have a hostile divorce, angry marriage or extramarital affairs, you are teaching your child to have these, too.
¢ Talk to your teenager about your successes and regrets. Don't lecture them by saying, "I just want you to understand (insert dumb thing that you did in life) so you never go through what I went through." Just share your errors as well as your good decisions - without begging them to take a different course - in order to illustrate important decisional points.
Wardrobe reorganizer
Katie Bolt-Goeke, owner of Go Get Organized, Lawrence, shared five tips on clearing out the closet clutter for an earlier Journal-World article:
¢ Take three boxes with duct tape or lids to your closet. Mark the boxes "gone," "maybe" and "donate."
¢ Starting with hanging clothes, begin to sort your clothes by color and type. (All pants together, all blouses together, then sort within those categories by color.)
¢ Move off-season clothes in your closet to the back or to a place that is out of your line of sight.
¢ Pull out all clothes that are stained or torn, that you didn't wear last year or during the season just passed, that you don't love or you don't look gorgeous in, and that is not one size smaller or one size larger than you are now (even if you love it).
¢ Place the stained or torn clothes in the "gone" box. Place the did-not-wear and the off-sized clothes in the "donate" box. What remains can be purged further for "maybe": Duplicates of items such as white T-shirts, for example. Store the "maybe" box away for a month and see whether you missed any of the items.
Produce: Take five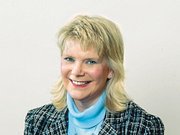 Susan Krumm is an Extension agent in family and consumer sciences with K-State Research and Extension-Douglas County, recommends passing on the diet and embracing a produce-friendly plan that supports better nutrition and weight loss:
¢ At every meal and snack eat at least one serving of a fruit or vegetable.
¢ Eat a large salad with your lunch. A large salad with 3 cups of mixed greens counts as three servings.
¢ For an afternoon snack, munch on raw vegetables like celery sticks or baby carrots.
¢ For dinner eat a dark green leafy vegetable, such as broccoli or spinach. Just 1/2 cup of any cooked vegetable counts as one serving.
¢ For an evening snack, choose dried fruit like raisins or dried plums. Just 1/2 cup of dried fruit counts as one serving.
Get out of debt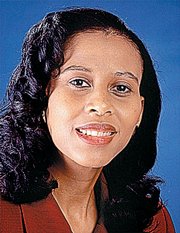 Michelle Singletary, Color of Money columnist, shares ideas for a stress-free financial picture:
¢ First, face the truth. That means listing all debts, starting with the smallest and working toward the largest.
¢ Write down all expenses. Pull out the checkbook, bill statements - everything. You can't get real about your finances and begin to budget unless you are willing to acknowledge the numbers.
¢ Keep a spending journal. For at least a month, record every penny spent. This is always an eye-opener. People are never fully aware of how much money they spend.
¢ Create a budget.
¢ Give up using credit for the entire year.
Clean the house
Lawrence life consultant Cheryl Miller offers tips for facing a disorganized household in a past Journal-World article:
¢ Get a "clutter buddy" to commit to a cleaning on the same day. Pick a time to start working in your respective households, then call each other in an hour to report progress.
¢ Or have your "clutter buddy" come over one day to help you clean house, then go to the friend's house to clean there. "It's amazing how much you can help somebody else because you don't have the attachment issues," Miller said.
¢ Buy containers, especially for the bathroom. Miller puts conventional medicines in one tub and alternative medicines in another. Teeth-related items are in another tub. It makes things easier to find.
¢ Prioritize the kitchen as an area to keep clean. "The kitchen relates to wellness lifestyle, because if your counters are cluttered with pots and pans, you won't want to be in that room, and you won't end up cooking and eating at home," Miller said.
Copyright 2018 The Lawrence Journal-World. All rights reserved. This material may not be published, broadcast, rewritten or redistributed. We strive to uphold our values for every story published.