On the street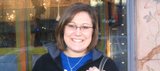 Number one! They should be co-champs with LSU.
Kansas University's football team showed up at No. 7 in both of the final Top 25 polls released Tuesday - behind six two-loss teams.
The reaction? From All-America cornerback Aqib Talib, nothing more than a shrug.
"You know how we are," Talib said. "We couldn't care less."
Kansas (12-1) moved up just one spot after beating Virginia Tech in the Orange Bowl. LSU, Georgia, USC, Ohio State, Missouri and West Virginia finished ahead of KU.
Considering KU was 6-6 a year ago, Talib thinks finishing No. 7 is quite a step up.
"We'll take it," Talib said. "That's wonderful."
All-America offensive tackle Anthony Collins didn't quite agree with Talib, although his demands might be a little over the top.
"We need to be No. 1," Collins said. "We had a good year, we had great coaches. We had a great class. We need to be No. 1."
That wasn't likely. In the Associated Press Top 25, only one of the 65 voters picked Kansas atop the poll - Israel Gutierrez of the Miami Herald.
Of the other 64 voters, LSU was atop the ballots of 60 of them, after the Tigers won the BCS National Championship on Monday.
Three first-place votes went to Georgia, and one went to USC.
Four Big 12 teams finished in the top 10 - MU, KU, Oklahoma (No. 8) and Texas (No. 10).
The No. 7 ranking was all good with Talib. But it was evidence of a big conspiracy to Collins.
"They're trying to get us," Collins quipped. "But we'll take it. Whatever."
Copyright 2018 The Lawrence Journal-World. All rights reserved. This material may not be published, broadcast, rewritten or redistributed. We strive to uphold our values for every story published.