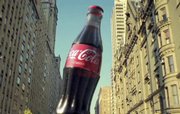 On the street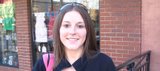 I'd have to say the one with the baby puking. The baby was so cute and then he spit up at the end. It was hilarious.
A 30-second ad for $2.7 million.
Ninety-three million viewers.
Don't doubt that the stakes are high for companies running Super Bowl commercials.
And yet - and this is up for debate - the ads often miss their mark. Sometimes badly.
That was the take of a panel of advertising faculty members from the Kansas University School of Journalism. We asked the professors to rate the ads in several categories:
¢ Most creative.
¢ Biggest flop.
¢ Funniest moment.
¢ Most effective.
¢ Overall assessment of ads.
And then we asked them: Which was better, Sunday's game or the commercials? Here are their responses.
Bob Basow, associate professor
Most creative: The Budweiser ad in which the Clydesdale trains for a comeback, with help from a Dalmatian. Not only does this resonate with those of us who've seen all 42 Super Bowls, but also it shows that a 100-year-old American advertising icon can still be fun.
Biggest flop: A tie between Salesgenie (for racism) and E-Trade (for child abuse). By using lowbrow humor to sell their professional services, these advertisers show poor judgment by attempting to reach their target audience with messages using ethnic cartoon characters and barfing babies to deliver the pitch.
Funniest moment: The station promotion for "Prison Break." You think you're watching a spot for the upcoming episode, but the characters' escape tunnel emerges midfield at the Super Bowl. For a series without much humor, this "inside joke" came as a pleasant surprise.
Most effective: The Claritin ad featuring a NASCAR driver in a Claritin-sponsored car. The brand ID was strong, and the message was simple: Claritin is not only effective but safe to take when driving.
Overall take: Weak. Most were guilty of "me-too marketing," ripping off Budweiser-pioneered hooks such as animated animals or confrontational customers. Too many went "over the top" with in-your-face humor that made me wonder, "Don't advertisers test this stuff before they air it?"
Game or commercials: The game. The best commercials always run in the first half, and I kept watching in hopes that they'd get better. The commercials didn't, but the game certainly did.
David Guth, associate professor
Most creative: Diet Pepsi Max, the "bobblehead" ad. Funny twist at the end with Chris Kattan ("Night at the Roxbury.")
Biggest flop: Dell's "Buy Red." I saw it twice and still don't get it. I know it is supposed to drive you to the Web site. But the sponsor identification comes so late in the ad that you can easily miss it. I didn't even notice the kid was carrying a laptop until I saw it a second time.
Funniest moment: Doritos "Giant Mouse" with the Coke ad "Balloons" a close second. They evoked different responses - Doritos got a belly laugh, but Coke's spot was a marriage of two popular American icons, Coke and Charlie Brown. As my daughter said, "It was nice to see Charlie Brown win one."
Most effective: Tide's stain remover. Did a great job of showing how a stain can be distracting. The first e-Trade spot was in the running, until they took the joke too far and had the baby vomit.
Overall take: Overall, I thought they were pedestrian. Even the traditional Budweiser branding spot, "Rocky," was not up Bud's usual standards. Several sponsors played to close to the edge of good taste, with a few crossing the line. The aforementioned e-trade spot with the vomiting baby and the Careerbuilding.com "Heart" ad were examples. I didn't like the implied violence of several of the spots - especially the Toyota Corolla's "badger" spot and the Bud Light "Flying" ad where the man gets sucked into a jet aircraft engine. There were a few intelligent ads - the Coke ads and Hyundai Genesis ads were examples.
Game or commercials: Are you kidding? This was a rare year in which the ads did not live up to the game.
Tien Lee, associate professor
Most creative: Coke - balloons, pop culture icons and warm and fuzzy feelings. A great combo.
Biggest flop: Salesgenie.com ads - they can be offensive to some.
Funniest moment: FedEx - pigeons.
Most effective: E-Trade - babies They get people's attention right away, and the audience will get the point.
Overall take: Not very creative in general - two years in a row. Disappointing.
Game or commercials: Commercials, but I am biased.
Max Utsler, associate professor
Most creative: I thought the Clydesdale doing his Rocky-like training was far and away the most creative spot.
Biggest flop: This was a close race between the two Doritos spots. The consumer-generated singing spot was ill-conceived ($2.7 million dollars and not a single Dorito seen). The mousetrap spot was just plain stupid.
Funniest moment: The T-Mobile "Fave 5" spot with Charles Barkley and Dwayne Wade was an excellent extension of a campaign that featured several other spots where young Dwayne was trying to get Sir Charles to add him to his fave list. The spot also capitalized on some of known personality traits of Barkley.
Most effective: Fed Ex has continued its tradition of providing good humor in its Super Bowl spot but still conveying the one of its key selling points - reliability.
Overall take: I think the entertainment value of Super Bowl commercials has been on a four- or five-year decline. The decline continues.
Commercials or game: Despite that aforementioned decline, the commercials had continued to outshine the actual game. Not Sunday night (as long as you don't count the first three quarters).
Chuck Marsh, associate professor
Most creative: I don't think there were any standouts for creativity. I thought the most shocking was the CareerBuilder-heart-exploding-though-chest spot. I'm not sure that one builds the kind of enduring ethos that successful companies seek.
Biggest flop: The biggest flop was the Doritos-sponsored song - what was that about? No one here could figure that one out. As a category, I think the Bud Light commercials were the biggest flop, partly because, in recent years, they've set the standard so high.
Funniest moment: The Doritos big mouse commercial. All four of us laughed out loud. Will and Gillian thought it was the best spot of the evening. Kris liked the e-trade baby barf - but, afterward, she couldn't name the sponsor.
Most effective: Tide instant stain remover - a strong combination of creativity, strategic message and memorability. Afterward, we could all name the sponsor.
Overall take: I thought it was the least-interesting collection in recent memory. The bad ones weren't as shockingly bad, and the good ones weren't as clever.
Game or commercials: The game was much better. Overall, we saw one the best Super Bowl games coupled with one of the worst sets of commercials.
In addition to our experts, several readers submitted their Super Bowl critiques. Here is what they said:
Caroline and Sam Dykes, age 10, Lawrence
Most creative: We thought the Ford truck commercial was the most creative because it was spinning in the air connected by the toeing handles on the front. It showed the people how strong the truck could hold with out the truck flying off the hooks! That was the most creative commercial.
Biggest flop: We thought T-mobile commercial was the biggest flop because it was to short, and was not exciting, and it didn't make us want to use the service. The commercial didn't have much expression (just buy T-Mobile).
Funniest moment: The E-trade baby was the funniest moment because the baby was talking in a grownup voice. But the most funniest part about it was because the baby spit up at the end just all the sudden. That's why we thought it was the funniest moment commercial.
Most effective: We thought the Under Armor commercial was the most effective because one person was standing in front of a lot of people telling about under armor in a loud voice and that even attracted us. So that's why we thought it was most effective commercial.
Nick Schmiedeler, 42, Lawrence
Most creative: This category is probably the toughest. There were a variety of incredibly creative commercials that appeared (Bridgestone screaming squirrel, QT Kitchens "Fatal Attraction" sandwich dream, Cars.com flaming stone-circle wrestling, Shaq on a racehorse). But easily my pick for the most creative goes to the FedEx carrier pigeon spot, where the office exec opts to use the birds for all deliveries, including mutant giant pigeons for heavier packages, causing havoc and destruction on the city in front of them.
Biggest flop: Again, there were many of these. I think the Super Bowl ads should be exclusively reserved for creative, ambitious, wacky stuff, and devoid of any typical, mainstream advertising. We were given plenty of the latter with all the spots for upcoming TV shows, ultra-boring KFC $2.99 meal ads, Mac Book Air, Mercedes S Class cars, etc. But the biggest flop prize would go to the ad featuring many young girls' idol and possibly the greatest female race car driver ever, Danica Patrick. She appeared in the ad for GoDaddy.com; the website being referred to where you can watch her unzip her leather jacket. I've got a decent sense of humor, but this was unbecoming of her and her reputation.
Funniest moment: Being a big Will Farrell fan, I'm going to go with his ad for Bud Light in his "Jackie Moon" movie character. Yeah, it's the same character he played in "Talledaga Nights," "Blades of Glory" and "Anchorman," but with bigger hair, and as always, just pretty crude and funny.
Most effective: This would go to careerbuilder.com and their clever ad with the woman's beating heart jumping out of her chest and running away stating "I quit." A bit shocking, but extremely effective, and something many folks can relate to somewhat I believe.
Timothy Bonner, 56, Lawrence
Most creative: Most creative goes to Sun Silk. The music and imagery flowed very well and was soothing. I'll never buy Sun Silk products, but liked the commercial. Also, Victoria's Secret was very enticing, in a creative way.
Funniest moment: There were two funniest moments, and I give my first-place vote to the "nicest" one. It was the E-Tradeone with the baby who rented a clown. It may have been funnier to me because I have a grandson that age (he's really cute, but doesn't talk real words yet.) If you must know, the other funniest moment was the Bud Light guy who could breathe fire - really funny gag. Third place went to Garmin and Napoleon (However, I'm still not sure what Garmin is.)
Biggest flop: The guy with the jumper cables was just bad, bad, bad. And I mean bad. It was awful. It wasn't clear what they were selling but I think it was an energy drink. I think pushing energy drinks is simply starting kids early on stimulant drugs. Yes, caffeine is a stimulant drug (the most abused drug in America). I also hated the Diet Pepsi Max commercial for the same reason, although it was done with more taste. While I'm on flops, every time (and there were way too many) I saw the Terminator ad I wanted to see the show less.
Most effective: The most effective? The Under Armour one was apparently selling athletic shoes with the domination theme. Although I completely disagree with the premise of dominating (which often means humiliating) others is wrong and bad, I think it probably appealed to the base human nature of male viewers, young and older.
Copyright 2018 The Lawrence Journal-World. All rights reserved. This material may not be published, broadcast, rewritten or redistributed. We strive to uphold our values for every story published.