On the street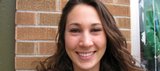 To apply myself harder in studying physics.
-->
For most of us, New Year's resolutions seem to be discarded as quickly as the wrapping paper and Christmas tree.
In fact, Richard Wiseman, a psychologist with Britain's University of Hertfordshire, found that people have an 88 percent failure rate when it comes to keeping the resolve behind the resolution.
Cheryl Miller — Lawrence life coach, creator of CherylMillerVille.com and wellness director for Kansas state employees — has three tips that could help you stick with your resolution the whole year through.
1. Pick a resolution that you actually want.
Miller likes to think in terms of New Year's evolution, instead of resolution. The difference is resolutions are something we should do, not something we want to do.
"If you think about evolving as a human being, it then becomes a little more self-centered, something I would really like to do," she said.
And don't feel obligated to choose the old standbys of losing weight and getting fit.
"Sometimes feeding the soul is the better resolution to make because then we are more likely to just be happier and healthier," she said.
2. Write it down
Make the resolution visual, so you remember it, Miller said. She writes her resolutions on the bathroom mirror (just be sure to use a marker that will wipe off at the end of the year). Or keep track of your resolution through day planners or dream books.
3. Map out a plan
Setting goals and creating a list of what you want to accomplish is one of the best ways to follow through on resolutions, Miller said.
If you want to become more fit, then map out ahead of time what kind of exercise you want to do and how often you intend to do it.
"Make the goal really, really clear so that you remember. Otherwise, it's 'Oh, I'm going to get fit' or 'Oh, I'm going to lose weight.' But we don't do it because we don't have a clear plan to do it and the first time a chocolate eclair shows up, we forget our goal," Miller said.
Copyright 2018 The Lawrence Journal-World. All rights reserved. This material may not be published, broadcast, rewritten or redistributed. We strive to uphold our values for every story published.