Photo Gallery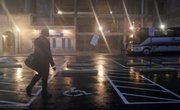 Insight bound
It was an early start to the day for Mark Mangino and many members of the Kansas University football team. Dozens of Jayhawks boarded buses around 7 a.m. Friday for the first leg of the journey to the Insight Bowl in Tempe, Ariz.
The team traveled to Topeka and then flew out from Forbes Field to Tempe.
KU, making bowl appearances in back-to-back years for the first time in school history, kicks off against Minnesota at 5 p.m. Wednesday.
The game will be shown on channels 4 and 230 on Sunflower Broadband.
Copyright 2018 The Lawrence Journal-World. All rights reserved. This material may not be published, broadcast, rewritten or redistributed. We strive to uphold our values for every story published.