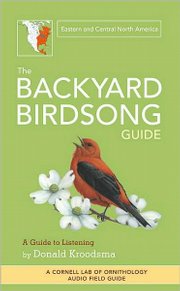 One way to provide a bit of welcome inspiration and encouragement to gardeners who are already pining for spring is to surprise them with a good read. Birders have some great choices this year.
For adults and children alike, Charles Harper's colorful, graphic artwork, which sometimes fools the eye, then brings a smile of recognition, has been used in many new products, including books, posters, puzzles and calendars.
From the chunky kids' board book "Charley Harper ABC's" (AMMO Books, $14.95) to the magnificent 10-pound, art-packed volume "Charley Harper: An Illustrated Life" (AMMO Books, $200), these gifts are a tribute to the life of a great artist. Harper, whose studio was near Cincinnati, died in 2007 at age 84. He created pieces described as minimal realism in nature sketches for more than 60 years.
Another fun choice for novice birders is Donald Kroodsma's "The Backyard Birdsong Guide" (Chronicle Books, $24.95), which incorporates push-button sound clips, so you can easily identify which bird is making which sounds at the back-yard feeder.
For more experienced bird enthusiasts, a new edition of renowned naturalist Roger Tory Peterson's "Field Guide to Birds of North America" (Houghton Mifflin Harcourt, $26) is out this year. This edition, celebrating the centennial of Peterson's birth, covers the United States and Canada. It also incorporates video podcast technology.
Copyright 2018 The Lawrence Journal-World. All rights reserved. This material may not be published, broadcast, rewritten or redistributed. We strive to uphold our values for every story published.