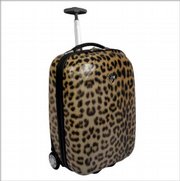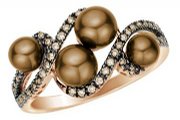 On the street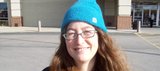 Mostly toys and clothes for my family.
When Tony Schmidt started Lawrence-based www.coolproducts.com, he set the bar high.
"Our products are supposed to be 'wow,' 'best of class' or at least very strong," Schmidt says. "We're not interested in adequate or textbook stuff. We want the coolest stuff.
"And then we ask our community to tell us: Is this product extremely cool or just mediocre? Give us a thumbs down, and it's outta here."
The site, based at the Lawrence Regional Technology Center, 1617 St. Andrews Drive, is going through its first Christmas season of combining online shopping and social networking. If you're looking for a holiday gift, here is a sampling of what the site offers.
The Resolute Desk
Price: $12,000
Merchant: The New York First Co.
Description: The desk is a replica of one given in 1879 by Queen Victoria to President Rutherford B. Hayes, and used since then in the Oval Office by all but three presidents. The replica may not be made from the timbers of the former HMS Resolute — a ship whose sailors had sought out the Northwest Passage — but its solid oak is carved and built into a version created by relying on drawings from the original desk's designer and builder.
Kansas Flexible Chopping Mats
Price: $29.95
Merchant: Cooking.com
Description: "Non-slip safety coating" on the "collegiate tailgate pads" offer mixture of surface protection and imperviousness to liquids and oils. And the Jayhawk itself features the official Trajan font.
X-Case Exotic Carry-On in Leopard
Price: $134.99
Merchant: Luggage.com
Description: The bag, "weighing a mere 5 pounds," is billed as "the World's Lightest Carry-On." Guess a plastic bag from Target doesn't count.
Solio Solar Charger
Price: $99
Merchant: Real Goods
Description: "Place the Solio in sunlight, spread its wings, and once the internal battery charges you can power or charge your iPod, iPhone, Blackberry, cell phone or digital camera."
1/4 Carat Chocolate Diamond and Chocolate Cultured Freshwater Pearl 14K Pink Gold Ring
Price: $295
Merchant: Ice.com
Description: "Add a breathtakingly beautiful and regal accent to any outfit with this spectacular pearl ring. Highly sophisticated, these chocolate cultured pearls are crowned with gorgeous brown diamonds and set in 14k pink gold."
Water-Powered Calculator
Price: $26
Merchant: Gaiam
Description: The combined "LCD clock and calculator" runs on "nothing more than ordinary water" taken from a tap, providing a "futuristic stream of pollution-free electrical current." The description doesn't explain what's so futuristic about an LCD clock and calculator.
Copyright 2018 The Lawrence Journal-World. All rights reserved. This material may not be published, broadcast, rewritten or redistributed. We strive to uphold our values for every story published.