On the street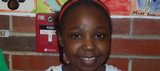 Good, because I get good grades.
Parents, have you ever wondered whether what your kid is telling you about school is the truth? Have you suspected that homework isn't being done or tests aren't being passed?
Too late, you find out that your student's grades are slipping, because parent-teacher conferences and teacher Web sites can't do it all. This is where Skyward Family Access kicks in.
Skyward is the software program that is used by the district to administer student information. Recently, Skyward has opened up to families, calling itself "Skyward Family Access" because that's exactly its purpose: to allow families to access their students' grades, homework assignments, calendars, attendance, schedules, personal information, activities and more.
"Family Access is just another way to facilitate communication between the school and parents," says Carla Schmidt, a guidance counselor at West Junior High School.
Moms and dads of students seem to appreciate this new form of contact between themselves and the teachers, and many like having a way to keep track of their children's school lives. Missy Allen, the parent of two West students, says, "I like it. It's not always as up to date as it could be, but I like the grade book — it'll calculate grades."
Teachers are also enjoying the fast and easy way of communicating with parents, as well as sorting out information. Darcy Lippman, a resource teacher at West, says, "I like Skyward. It's a good one-stop shop for getting grades organized. I don't have to fill out report cards by hand anymore — they do the math for you! Technology is good for teaching."
Some teachers at West are parents, like Janet Rovenstine, who says, "Being a parent, I really like that it's parent-friendly. But they're not as friendly as they could be."
Skyward was founded in 1980, and began being incorporated as school administration software in 1984. The company now is utilized in more than 1,300 school districts.
Overall, most parents say they are happy with Skyward, but what about the students? Some, like Shelby Marquette, a West eighth grader, don't feel much of an impact.
"I think it's cool," she says. "I don't really care. I get good grades, so it doesn't really matter."
But for those that aren't receiving the passing grades that their families want, Skyward Family Access could mean a stricter home environment. A couple students claim to feel invaded and intimidated, sensing that their parents are spying on them from their computers.
"Research shows that increased parent involvement supports student achievement," says counselor Schmidt, "so any way we can communicate with parents is helpful."
Copyright 2018 The Lawrence Journal-World. All rights reserved. This material may not be published, broadcast, rewritten or redistributed. We strive to uphold our values for every story published.