On the street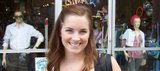 No. I think it's more of a cultural thing. As long as it is seen as the cool thing to do, changing the law isn't going to stop it.
-->
Kansas University Chancellor Robert Hemenway doesn't plan to join a nationwide movement by college leaders to reduce the drinking age from 21 to 18.
College presidents from about 100 of the nation's best-known universities are calling on lawmakers to consider lowering the drinking age, saying current laws encourage dangerous binge drinking on campus.
While KU spokeswoman Lynn Bretz said the university wouldn't sign the petition, she did agree that a discussion of underage drinking was one that needed people from all walks of life involved.
"We are not signing on," Bretz said. "It's a complicated societal issue. It's not a matter of college universities changing the law."
But some KU students said Hemenway would be more popular on campus if he did join in and that it only makes sense to lower the drinking age.
"There's definitely lots of underage drinking going on on campus," said John Bizjack, 21, KU senior from Tulsa, Okla. "If you're able to carry a rifle and be sitting in combat, you should be able to have a beer."
"I think it would actually reduce the binge drinking," said Felix Zacharias, 26, KU junior from Wichita. "Some people are going to drink a lot anyway, but for your first-timers out there that get really, really wasted and get a little out-of-control and do stupid things they wouldn't normally do, I think it would reduce a lot of that."
Rob Farha, owner of The Wheel, a bar at 14th and Ohio streets, said he supports reducing the drinking age. He said underage students are more likely to drink in dangerous environments if they can't legally drink in bars.
"When it's strictly (21) you get more and more house parties : and they have problems. You could have date rapes, the binge drinking," Farha said. "When you're in a controlled environment, like this establishment or any other, you don't have those problems."
But he also said 18 might be too young because it would allow many high school seniors to drink.
College presidents from Duke, Dartmouth and Ohio State are among those who have signed on to the movement, called the Amethyst Initiative. It began recruiting presidents more than a year ago to generate national debate about the drinking age.
The minimum drinking age has been 21 in the United States since the adoption of The National Minimum Drinking Age Act of 1984.
Copyright 2018 The Lawrence Journal-World. All rights reserved. This material may not be published, broadcast, rewritten or redistributed. We strive to uphold our values for every story published.