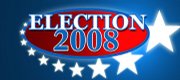 In-depth coverage of the candidates and the issues, all leading up to the Aug. 5 primary and the Nov. 4 general election.
Topeka — Phill Kline's loss in the Republican primary for Johnson County district attorney could jeopardize criminal charges he's pursuing against an abortion clinic.
Kline must leave the office in January because he lost to Steve Howe, a former assistant district attorney. No preliminary hearing is scheduled to determine whether Kline's case can go to trial against the clinic, operated by Planned Parenthood in Overland Park.
Howe and Democratic candidate Rick Guinn have said they'll review the case thoroughly. But anti-abortion groups that backed Kline are skeptical about their commitment.
Peter Brownlie, chief executive officer of Planned Parenthood of Kansas and Mid-Missouri, predicted Wednesday that the preliminary hearing in Johnson County District Court won't occur until Kline leaves office. The clinic has denied wrongdoing and argued that Kline's anti-abortion politics are driving his actions.
"I expect that the next DA will decide that there's nothing upon which to proceed," Brownlie said.
Kline has said he's trying to enforce state's restrictions on abortion and uphold the rule of law. He plans to continue prosecuting the case, spokesman Brian Burgess said.
In October, Kline filed 107 charges against the clinic, including 23 felonies. He alleges it falsified records and performed illegal late-term abortions.
"Judges have still have found probable cause that crimes have been committed, and Phill's intention is to bring that evidence before the court," Burgess said.
The case was a key issue in Kline's primary race, even though Kline sought to persuade voters that he cares about far more than abortion. Howe - who was dismissed by Kline when Kline took over as district attorney in January 2007 - said voters wanted a professional prosecutor in the job.
Kline began investigating Planned Parenthood's clinic in 2003, while serving as Kansas attorney general.
A Shawnee County district judge supervised that investigation, and Planned Parenthood was forced to turn over copies of patients' records, edited to remove identifying information. The judge still has those records.
Kline lost his race for re-election as attorney general in 2006 to Paul Morrison, an abortion-rights Democrat. Morrison was Johnson County district attorney and switched parties to challenge Kline.
Fellow Republicans then picked Kline to fill the vacancy in the Johnson County job created by Morrison's victory. Just before Kline gave up the state job, he had copies of the records transferred to Johnson County.
Last year, Planned Parenthood filed a lawsuit against Kline with the state Supreme Court, trying to force him to return his copies. That case is pending.
A preliminary hearing in Kline's criminal case against the clinic has been postponed indefinitely, though a scheduling hearing is set for Sept. 11. Kline also has appealed an evidentiary ruling by the Johnson County judge handling the criminal case.
"I think the likely scenario is that we won't have a preliminary hearing until there's a change in prosecutors," Brownlie said.
Howe said if he's elected, he'll review the case and "do the right thing."
"I'll treat that case like all other cases," he said.
Guinn wouldn't comment specifically on the case but said, "In any case, including this one, there would be a thorough review upon my taking office in January."
Later, he added: "As a general comment, any time a prosecutor is stretching the law in order to meet his or her own political agenda, that's an inappropriate act by that prosecutor."
Copyright 2018 The Associated Press. All rights reserved. This material may not be published, broadcast, rewritten or redistributed. We strive to uphold our values for every story published.