On the street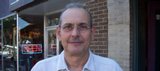 I don't have health insurance. I'm within the 47 million.
The overriding issue in discussions about health care reform isn't so much whether anything should be done, but where to start.
And so the Bipartisan Policy Center's Leadership Project on Health Care is taking a look at all issues surrounding health care to get an idea why the U.S. system is breaking down.
"Whether it's President McCain or President Obama, the time for health care is next year," said former U.S. Sen. Bob Dole, a member of the bipartisan center. "I really believe the American people are ready."
Dole was in Lawrence on Monday afternoon to mediate a health-care reform forum. But the discussion was limited to just three areas: preventive wellness, accessing quality care and rural health care.
The former senator said that if people wanted to discuss every issue facing health care, it would take much longer than one afternoon.
"Do you have 30 days?" he asked.
Many people who attended the forum work in health care.
Marcia Nielsen, executive director of Kansas Health Policy Authority, said she felt one of the biggest hurdles many people faced when it came to seeking quality health care was a lack of information.
Nielsen said many people, especially those with disabilities, tended to remain on Social Security because they did not know of many options that would give them access to insurance.
Information was also key for Bill Wing, vice president for Healthe Services for the Cerner Corporation of Kansas City, Mo. Wing said he encouraged the center to push for a centralized information system to provide doctors complete patient information.
One of the biggest drains on the current health care system, officials said, was that many people could simply avoid expensive bills if they took better care of themselves. And that begins with children.
Arneatha Martin, co-founder of the Center for Health and Wellness in Wichita, said it was important to increase low-income patients' knowledge that by living healthier, they would be able to cut back on expensive medical bills.
"We have all these little fat kids walking around," she said. "It's a train wreck waiting to happen. People don't want you to say it, but you have to say it."
Kansas Department of Health and Environment Secretary Roderick Bremby said that although preventive health may not be the silver bullet to solve the health care problem, it was a bullet that should be added to the country's arsenal.
Of particular concern to Kansas, however, was the lack of health workers in rural Kansas, especially the western side of the state.
Mike Kennedy, a professor of rural health for Kansas University School of Medicine, said of 30 students going into primary care nursing he spoke to, only two were interested in working in rural areas.
Kennedy said the problem could be partially solved by offering additional funding to people willing to work in "frontier" counties.
Jackie John, vice president for resource development for Great Plains Health Alliance in Phillipsburg, said rural areas often are forgotten in the national health care discussion.
"We're swallowed up," she said.
With the plethora of suggestions and issues, it was immediately clear that some sort of reform was needed.
Dole said he would take the recommendations back to Washington, D.C. From there, ideas from Monday's forum will be cobbled together with those from forums conducted by former Sens. George Mitchell, Howard Baker and Tom Daschle.
The center won't produce any findings until the end of the year, said project co-director Chris Jennings.
"We won't be making decisions until after the election to avoid the politicization of any progress we have," he said.
Copyright 2018 The Lawrence Journal-World. All rights reserved. This material may not be published, broadcast, rewritten or redistributed. We strive to uphold our values for every story published.