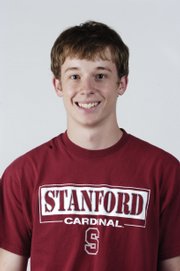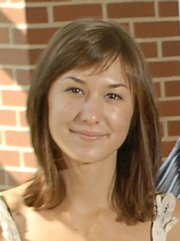 National Merit Scholarship
Two Lawrence high school seniors had put in years of study and practice for this moment.
And it paid off.
Cori Allen of Free State High School and Michael Penny of Veritas Christian School have been named National Merit Scholars.
"At that point I was proud to be touted among such a small number of students," Allen said.
Both Allen and Penny prepared by taking practice tests before the qualifying test, which they took when they were juniors.
"It's very prestigious," Penny said.
The National Merit Scholarship Corporation on Tuesday announced 2,500 winners nationally of the $2,500 scholarships. More winners will be announced in May and July; Lawrence had 20 finalists. Three students have won corporate scholarships.
Allen has attended Raintree Montessori School, Bishop Seabury Academy, Southwest Junior High School and Free State. Her parents are David and Lisa Allen.
"I've had several really incredible teachers who encouraged me to pursue things I'm really interested in," Allen said.
Allen plans to attend Babson College in Massachusetts to study entrepreneurship on a full-ride academic scholarship. She will miss her first day of classes there because she is a Kansas delegate to the Democratic National Convention in Denver in August.
Penny, the son of David and Carmiletta Penny, has attended Veritas his entire academic career.
"It's in some ways more like a family than a school," Penny said.
He took advantage of the small classes and independent studies in science and math for challenges. Penny will decide this week where he wants to study mechanical engineering - Texas A&M; University or the Massachusetts Institute of Technology.
Copyright 2018 The Lawrence Journal-World. All rights reserved. This material may not be published, broadcast, rewritten or redistributed. We strive to uphold our values for every story published.