On the street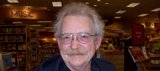 Well, enough of our rights have been eroded that I think we ought to write it down, so yes, I do.
Topeka — Kansans would be able to vote on whether to add to the Kansas Bill of Rights a constitutional right to hunt and fish, according to a proposal before the Legislature.
The proposed constitutional amendment rocketed through the House on a 99-21 vote on Thursday. If approved in the Senate by a two-thirds vote - 27 votes in the 40-member Senate - the measure will be on the November ballot.
If voters were to approve it, the right to hunt and fish would be elevated in the state Bill of Rights to the same status as the freedoms of religion and speech.
Under HCR 5037, "The people have a right to hunt, fish and trap and harvest game, subject to reasonable regulations approved by the state legislature."
The right would not change any provisions related to trespass, eminent domain or other property rights, supporters said.
"This constitutional amendment protects and preserves traditional forms of hunting, fishing and trapping," said state Rep. Richard Carlson, R-St. Marys.
Carlson said the amendment is needed because anti-hunting organizations want to "end all consumptive sporting practices."
The National Rifle Association supports the measure and sent a lobbyist from Fairfax, Va., to testify for it.
The NRA's Jordan Austin said the amendment would protect hunters against "politically motivated bans on bow hunting or hunting with hounds."
Christopher Tymeson, chief legal counsel with the Kansas Department of Wildlife and Parks, however, said an election on the amendment could backfire.
Tymeson said the proposal could "serve as a rallying cry for anti-hunting, fishing and trapping groups to create a cohesive group where one does not currently exist in Kansas."
He also said that elevating the rights of hunting and fishing to a constitutional right could interfere with rules to manage natural resources and enforce such laws such as the inspection of bag limits.
Copyright 2018 The Lawrence Journal-World. All rights reserved. This material may not be published, broadcast, rewritten or redistributed. We strive to uphold our values for every story published.