On the street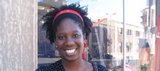 Yeah. For me, it would be important to know if my professor was involved in any type of violent or sexual crime.
Newly hired professors at the University of Missouri's four campuses will soon join the ranks of rank-and-file employees who must pass criminal background checks before joining the payroll.
The revised policy takes effect Monday at the system's campuses in Columbia, Rolla, St. Louis and Kansas City.
Current employees facing promotions and transfers will also undergo the background checks, which will be performed by Kansas City-based Validity Screening Solutions, a private firm.
The change includes part-time and temporary workers but does not apply to student workers.
University of Missouri system employees other than professors have been subject to criminal background checks for the past decade. The new policy will ensure that all employees, whether faculty or staff, are treated the same, said Karen Touzeau, assistant vice chancellor of human resource services.
Kansas University spokeswoman Jill Jess said KU does not perform criminal background checks on faculty members.
For staff and student hourly workers, KU asks for a voluntary disclosure of past convictions on applications. KU also checks the sex offender registry list, she said.
In Missouri, the Missouri State Highway Patrol previously performed the university's background checks on staff members. Validity Screening Solutions offers a more comprehensive, national inquiry, Touzeau said.
Some faculty members are concerned about the new policy. Frank Schmidt, a biochemistry professor and chairman of the Columbia campus' faculty council, called criminal background checks "notoriously inaccurate."
Someone with a common name, such as John Smith, is "going to show up on all kinds of stuff," he said.
Criminal background checks could also interfere with academic freedom and civil rights, Schmidt said. He emphasized that the relevance of the offense is something the administration should study before hiring a candidate.
"There may be some cases where it is appropriate (to disqualify someone from a position) for example, someone who has a string of convictions for careless and imprudent driving not being allowed to take students on a university-sponsored trip," Schmidt said. "If it's not relevant, if it simply turns out to be some kind of a hunt, then we're obviously concerned."
Touzeau said that the university agrees.
"Having something in your criminal record is not necessarily a bad thing," she said. "If you're a receptionist, we won't be as interested in whether you have a good driving record."
Missouri joins a growing number of public and private universities that have broadened their criminal background checks to faculty hires.
Copyright 2018 The Associated Press. All rights reserved. This material may not be published, broadcast, rewritten or redistributed. We strive to uphold our values for every story published.